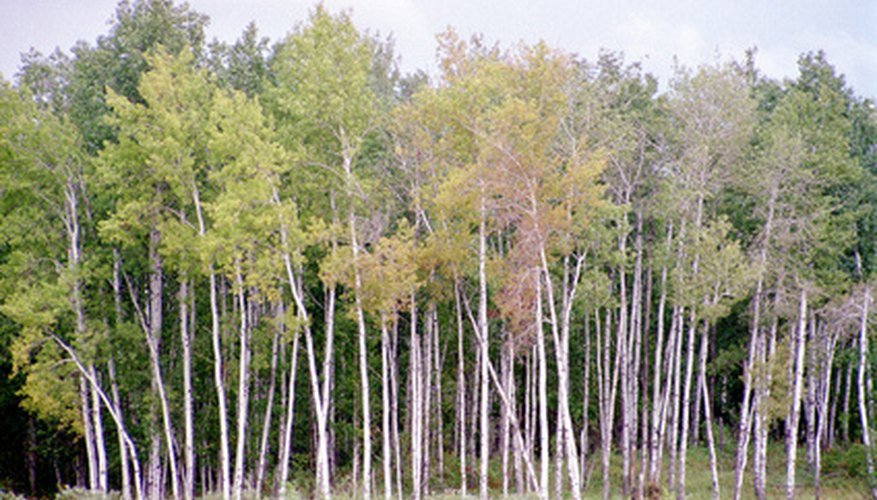 Minnesota, as one of America's northern central prairie states, experiences long, bitterly cold winters and a relatively short growing season averaging about 140 days. At the height of the growing season in late June, the days are at their longest. with more than 15 1/2 hours of daylight. Many Minnesota flowering plants peak at this time. Adding a few of them to your garden will produce a spectacular warm-weather show.
Harebells
Perennial harebells (Campanula rotundifolia) are small graceful plants with groups of 4-to-15-inch stems. Each stem bears nodding clusters of blue-violet bell-shaped blooms. The plants grow wild in Minnesota's open woods and on dry prairies. Their dainty appearance is a welcome element in rock gardens. Expect hummingbirds to flock to their long-lasting flowers. Harebells adapt easily to sun or shade and a variety of growing conditions. They do best, however, in dry, sandy well-drained soil.
Blue Vervain
Blue vervain (Verbena hastata) brings a long season of color to Minnesota gardens, blooming from June to October. Each of the 2-to-5-foot plants' several upright branches produces thin spikes of tiny tube-shaped lavender buds above narrow green leaves. Flowers open from the base up. Their nectar attracts birds, bees and butterflies. This perennial is native to Minnesota's damp prairies and thickets. It grows in both sun and shade, and likes moist well-drained soil.
Prairie Larkspur
Another perennial, prairie larkspur (Delphinium carolinianum) grows in 1-to-3-foot clumps. Its single spires of purple-tinged white flowers rise above delicate silvery-green three-lob ed leaves. These June bloomers add an airy effect to gardens. These are cool weather plants ideal for Minnesota's temperate summers. They thrive on the prairies and in open woodlands. Plant prairie larkspur in full sun and dry, limestone-rich soil. Older plants may go dormant in unusually hot weather but will recover as temperatures drop. Like all delphiniums, they are toxic if ingested.
Butterfly Weed
Butterfly weed (Asclepias tuberosa) will brighten any Minnesota garden with its showy flat clusters of golden to deep orange blooms. The 18-to-24-inch perennial's deep green foliage contrasts brilliantly with flower clusters that can measure 5 inches across. The cut flowers work well in floral arrangements. Butterflies, as the plant's name indicates, find the flowers hard to resist. Drought-tolerant butterfly weed, says the Lady Bird Johnson Wildlife Center, likes dry, sandy well-drained soil and sun or part shade.