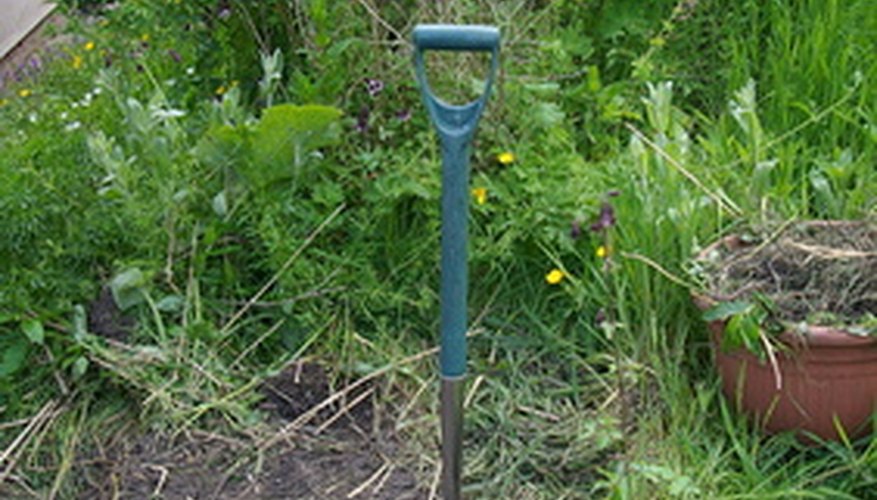 Killing grass in a garden bed does not have to involve harsh chemicals that can be a danger to pets or young children. Aside from digging out sod, one of the easiest and most green-friendly options is to use a newsprint barrier. Newsprint is biodegradable, readily available and has many uses in the garden including acting like a herbicide by smothering the grass and weeds it covers.
Soak newsprint in water to prevent it from blowing away as you lay it down. You can use newsprint as a barrier around existing plants, just over trouble spots or to act as a weed barrier for a new bed.
Cover grass with multiple layers of newspaper, making sure to overlap edges well, if applicable. Normal grass will need five to 10 layers to completely kill off the root system.
Water again to "set" the barrier and cover with 3 inches of mulch.
Leave the area undisturbed for at least a few weeks before trying to dig into it to plant.
Things You Will Need
Newspapers, not including glossy ad inserts

Mulch
Tips
Add more layers if newsprint if signs of grass begin to show around edges or through existing barriers. Be sure to wet thoroughly.

Shredded newsprint has been found to make a great mulch for tomatoes, cucumbers and bell peppers. A West Virginia University study found that shredded newsprint used as a mulch offered a higher yield of crop than other mulches.
Resources