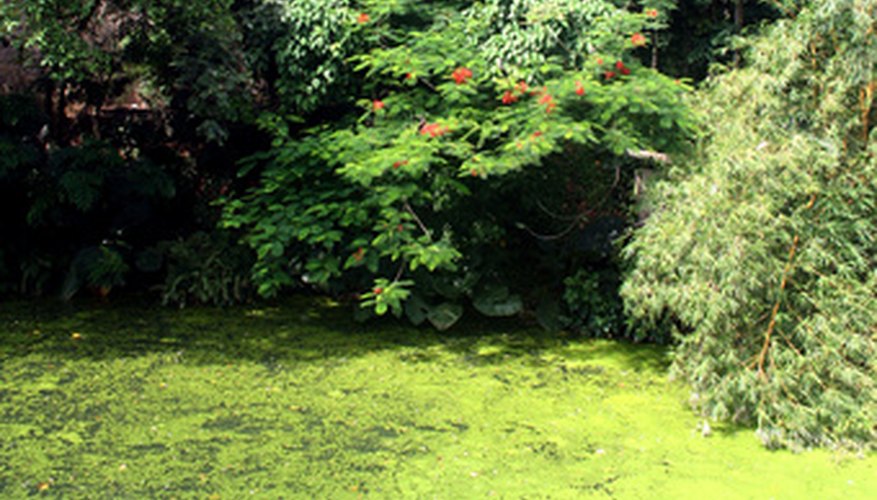 Although the spring and fall in Louisiana are considered quite mild, during the summer the climate is considered humid and subtropical. You may think finding shrubs that can survive this kind of heat would be a bit of a challenge, but Louisiana has native shrubs that long ago adapted to this kind of weather.
Common Chokecherry (Prunus virginiana)
The Common Chokecherry is a large deciduous shrub that can grow up to 30 feet tall and has a spread that can reach out to 25 feet. Sometimes grown as a small tree, the chokecherry blooms in mid to late spring with 3- to 6-inch cascades (called racemes) of small creamy white flowers that provide a nice contrast in color with the plant's glossy green leaves. It prefers part sun to full sun and does well in sandy or clay soil. The chokeberry is often sought out for its small, edible, dark red to purplish-black pitted fruit that can be made into jellies, pies or homemade wine.
Spicebush (Lindera benzoin)
The Spicebush is a flowering shrub most notable for its unusual greenish-yellow flowers that bloom in mid spring and are thought to resemble small clusters of tiny stars. The Spicebush grows from 6 to 12 feet in both height and width and has aromatic green leaves that turn to yellow in the fall. The Spicebush does well in part shade and prefers moist soil. Commonly found near streams, it produces small red fruit that matures around the month of September and can be used in place of allspice for cooking.
Swamp Azalea (Rhododendron viscosum)
The Swamp Azalea is a multi-stemmed shrub that grows from 8 to 10 feet in height and has a 6- to 8-foot spread. It is commonly found in wooded and open swamps. From late spring to late summer, the Swamp Azalea blooms with fragrant five-petal white or pinkish-white flowers whose scent is thought to somewhat resemble the smell of cloves. Although the Swamp Azalea likes full sun or part shade, it does need acidic soil to do well. It enjoys moist soil, although its roots should never be submerged in a lot of water.
Resources