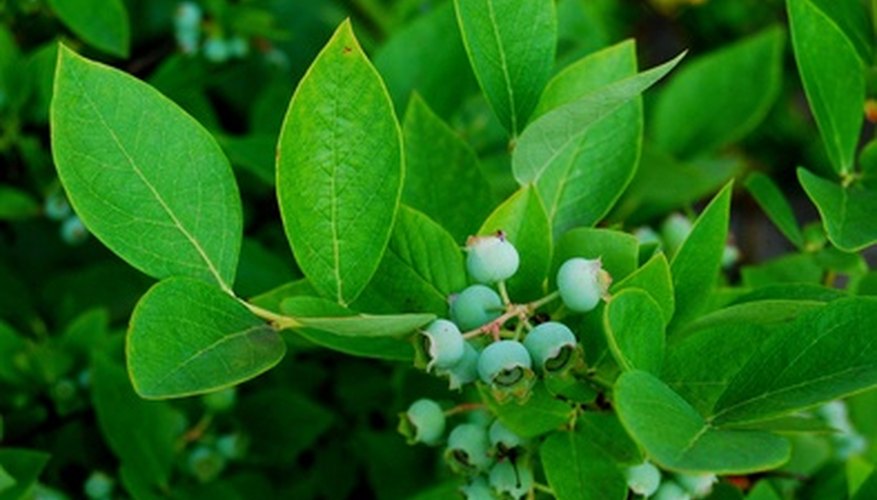 Blueberries belong to the heath family, which includes cranberries and azaleas. Blueberries grow in clusters and range in size from a pea to a marble. They are grown commercially throughout the world. Blueberries are a good plant for home gardening because they take little space. They are easy to eat and to prepare into jams, pies, pastry and juice. The fruit is low in calories and sodium and high in fiber and antioxidants. The American Cancer Institute identifies antioxidants as a possible cancer-preventative.
Growth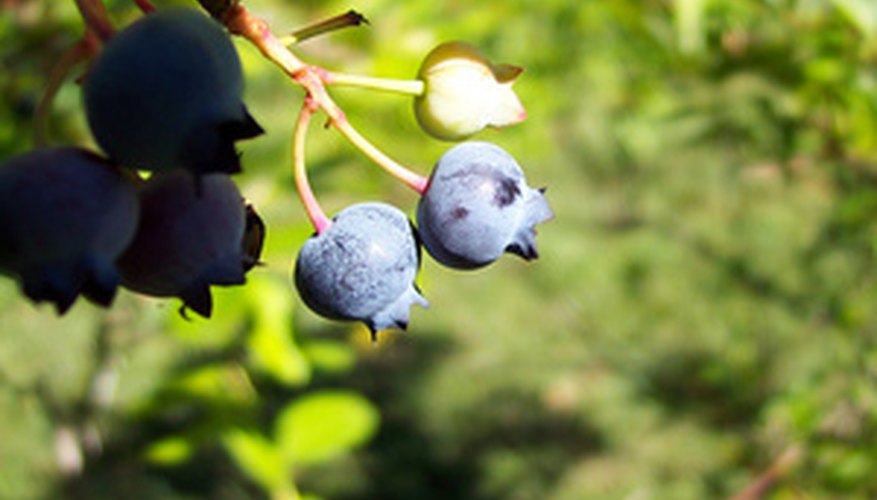 Blueberries have a shallow root system. Species of wild blueberries, also known as lowbush varieties, are 4 inches in height with a sprawling growth habit. Highbush varieties can grow to 13 feet. They grow slowly and do not give fruit for the first two years. Full production of fruit begins after six years of growth. Plants often have a 20-year life span. They do not need pruning for the first two years while the plant gains strength. Remove dead wood and dying branches, and keep an open center. Fruit is produced on the most vigorous branches
Soil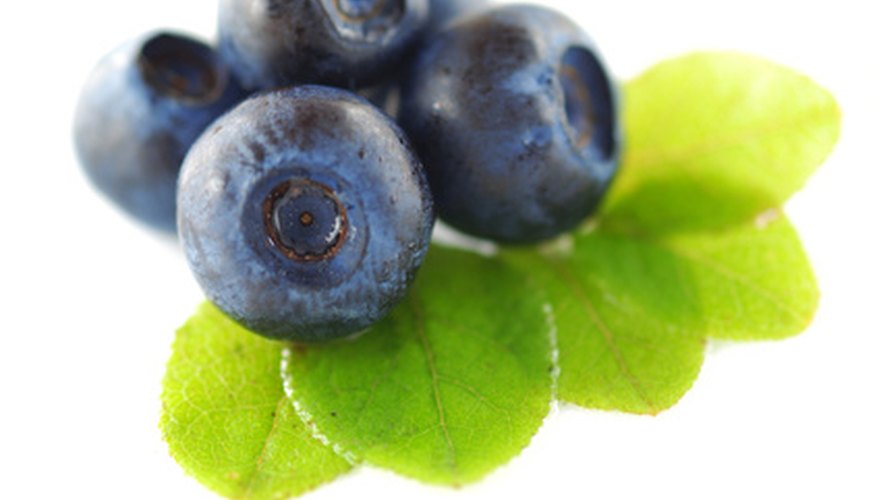 Blueberries thrive in acid soil with a pH balance of 4 to 5.5. Home gardeners can change the pH balance of their soil by adding acid-rich compost. Mixing coffee grounds into compost increases the acidity. Sulphur additives are also frequently recommended. Continue adding acid-enhanced compost or sulphur each year for the life of the plant. Blueberries do best in well-drained soil.
Harvest
Fruit ripens in the summer months, with variations due to local climate. Blueberries grow in clusters and ripen to a purplish-blue. A typical single plant harvest is 8 quarts of berries. Blueberries are the largest commercial fruit crop of Canada. In the United States, Maine produces 25 percent of all lowbush "wild" blueberries. There are significant blueberry growing areas Florida, Georgia, and North Carolina
Identification
Wild blueberries sold commercially are from plant types that grow in eastern and north-central North America. Huckleberries and bilberries are very similar plants that are found in Europe, South America and Asia. They are sometimes sold as blueberries. True blueberries have a whitish interior flesh; bilberries and huckleberries are purple inside. Flowers are bell-shaped in white, pink, or red.
Cultivation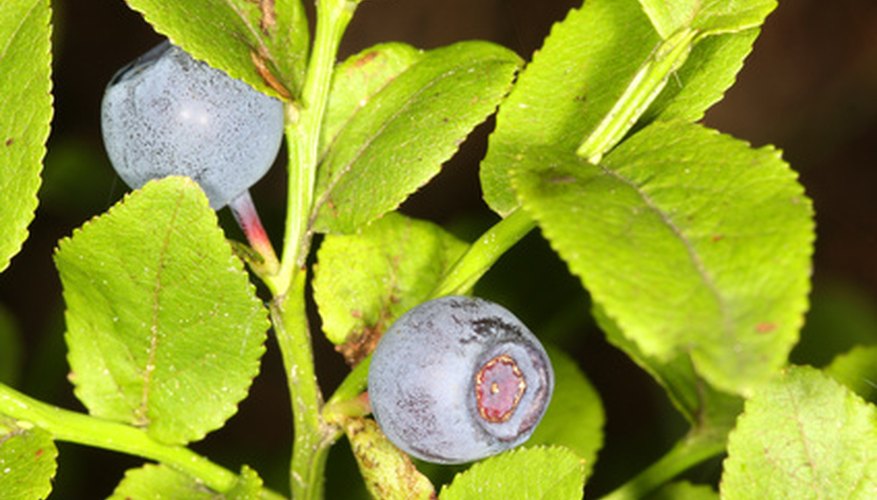 Blueberries are picked from wild plants or grown commercially. They are easy to grow in the home garden with some attention to acidic soil. Wild varieties are called lowbush and are grown and picked for commercial use as well. They are not planted or genetically manipulated, but they are pruned and their pests are managed. Blueberries are fire-tolerant, and their harvests increase after a wildfire. Fire is sometimes used as a method for pruning the crop. .