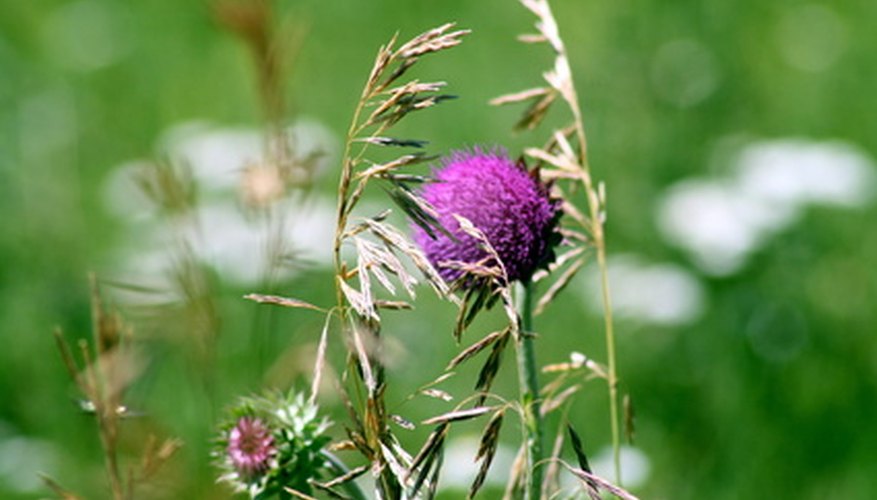 Spray herbicides are good for some things, but other projects require the versatility of a granular weed killer. Unlike spray herbicide, granular weed killer can easily be broadcast over large areas. Granular herbicide can also be applied just where it is needed to kill weeds while sparing nearby flowers and trees.
Determine how much granular weed killer you will need to apply. Calculate the amount according to the information the weed killer's packaging.
Spread the prescribed amount of weed killer using a broadcast spreader. Insert the weed killer into the hopper and set the spreader's application rate to match that prescribed by the weed killer's manufacturer (usually 5 to 10 pounds per 1000 square feet). Push the broadcast spreader over the lawn to apply the weed killer evenly.
Apply granular weed killer to spot-control weeds growing among more desirable plants. Cut the offending weed down to the ground with a pair of pruning shears. Sprinkle the manufacturer-recommended amount of granular weed killer (usually 1/2 to 1 pound per square foot) on top of any remaining foliage and the surrounding roots. Take care not to accidentally spill any granular weed killer on the roots of any nearby, desirable plants.
Tip
Plan ahead. Watch the weather report and plan to spread the granular weed killer on a day when there will be no rain for the next 48 hours or more.