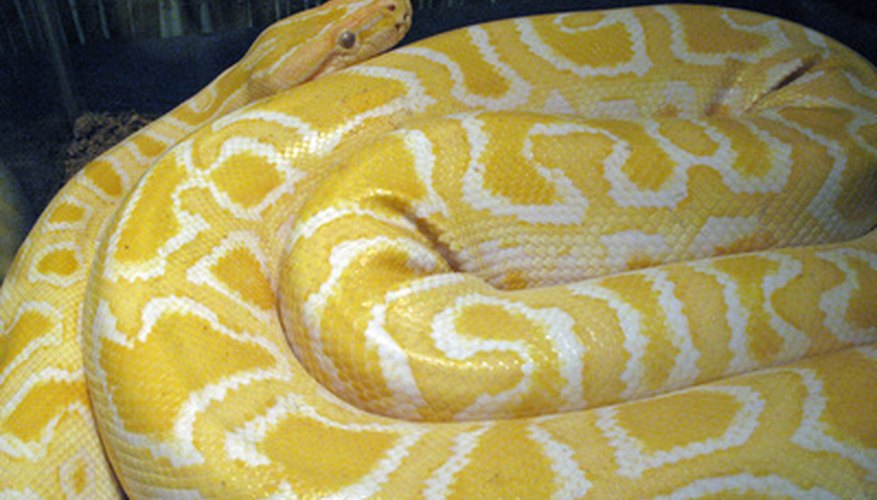 Snakes are a natural component of many North American ecosystems, but can pose a safety hazard when present in your yard. Dangerous species that are found in the U.S. include the rattlesnake, the cottonmouth and the American copperhead snake. Protect your family and your pets from these wiggly reptiles using a combination of habitat modification and fencing.
Deter snakes in your yard by eliminating all hiding places; the reptiles don't like wide, open spaces. This is one of the best ways of getting rid of snakes, according to the University of Florida. Keep your lawn grass trimmed. Get rid of all debris, such as heaps of leaves, piles of rocks and stacks of old lumber. Prune the undergrowth of shrubs to keep dense foliage away from the ground.
Limit rodent activity. Mice and rats are the chief components of most snakes' diets, and removing the animals will force snakes to look elsewhere for food. Use traps or bait as directed by the specific product's label, since trap construction or poison toxicity varies by product.
Set up a fence if removing the snakes' habitats and food sources does not suitably get rid of the reptiles. The University of Florida recommends a 2- to 3-foot-tall fence. The fence can be solid or made of mesh netting with holes that are no larger than 1/4 inch. Keep snakes from burrowing under the fence by submerging the fence 6 inches into the ground.