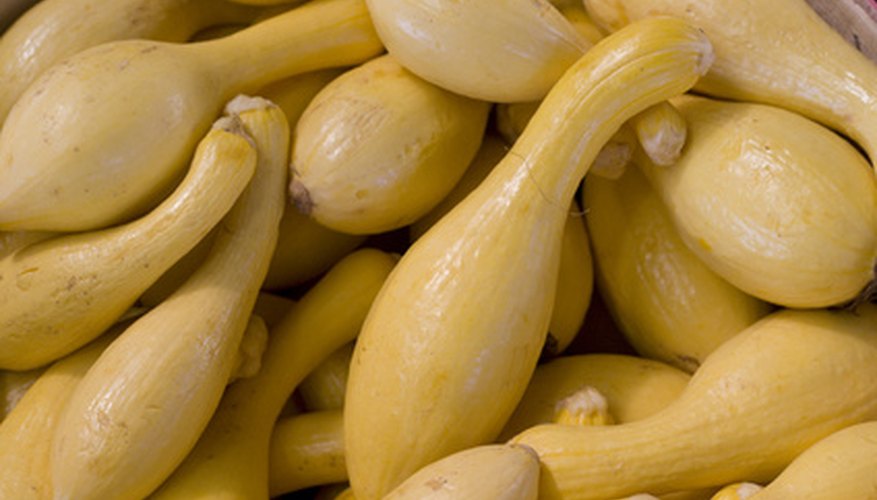 Pumpkin seeds are not the only seeds you can dry out and eat. Squash seeds are just as tasty. You can add some salt to these seeds and eat them as a snack while you are watching a movie. You can also pack the dry squash seeds and take them to school or work to have with your lunch. Drying out the squash seeds isn't hard, and you can even get your kids to help you do it.
Slice your squash in half to reveal the seeds within.
Remove the seeds with your hands and place them in to a strainer. You will have a lot of stringy pulp come up with the seeds. This is okay because you will get rid of it in a minute.
Take your strainer over to the sink and set it under a faucet of running cold water. Use your fingers to move the seeds around and pull the stringy pulp out.
Shake as much of the water off of the seeds as you can and then dump them on top of some paper towels.
Pat the top part of your squash seeds with another sheet or two of paper towels to help them dry a little quicker. You my want to let the seeds sit for an hour or two to completely dry.
Transfer your squash seeds to a baking sheet and set them in an oven that has been preheated to 120 degrees F.
Bake the seeds for one hour. Let them cool and you will have your dry squash seeds.
Things You Will Need
Squash

Knife

Strainer

Paper towels

Baking sheet
Tip
Consider adding some spices to your seed before eating them. For example, you can toss them with a tiny bit of olive oil, and then sprinkle on some garlic powder.
Warning
If you plan on saving your squash seeds, you must store them in an airtight container. Don't let them sit out or they will become stale.