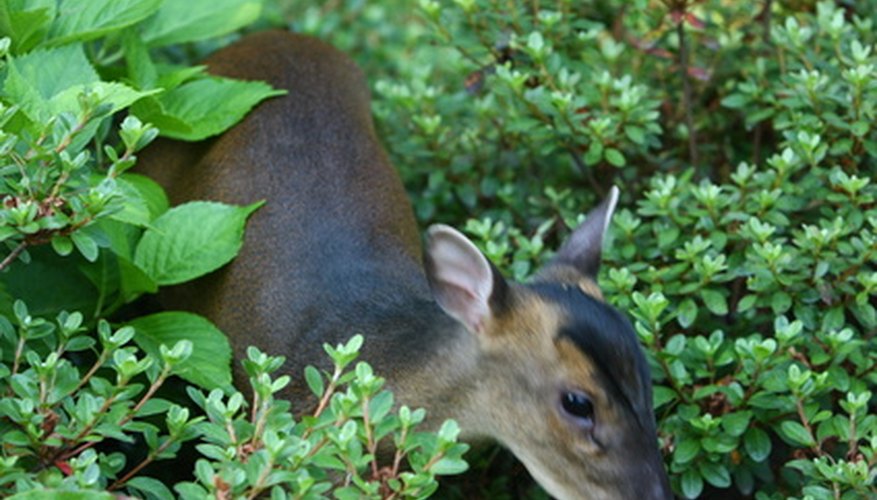 Deer damage is a common occurrence in many rural and urban gardens. Area deer populations and the amount of garden area needing protection are factors that must be addressed when looking for ways to keep the deer away. Commercial repellents and fences can help in some cases. But it's not impossible to have a beautiful garden and enjoy watching a deer cross the lawn if the garden is made up of plants and flowers the deer will not eat.
Bleeding Heart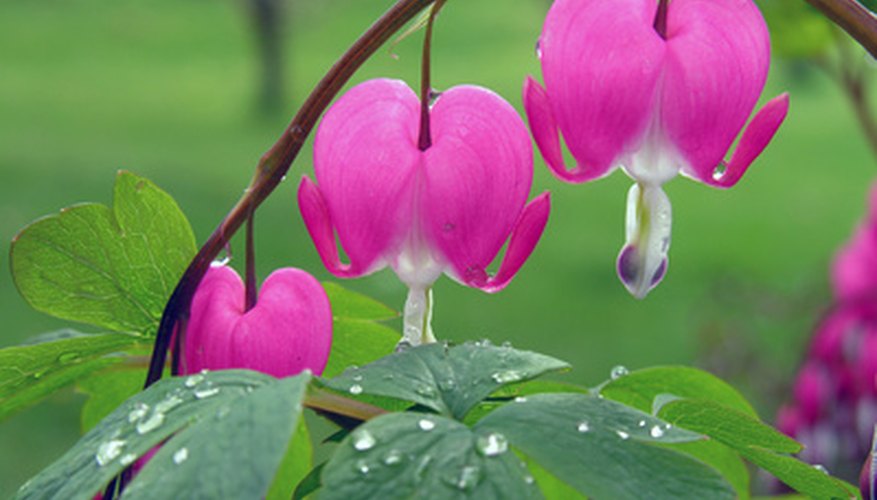 The graceful stems of the bleeding heart spike from soft green foliage and dangling delicate pink and white heart-shaped flowers. They're a longtime favorite of gardeners, and deer don't seem to care for the taste and will leave them alone. The bleeding heart grows to about 3 feet tall and 3 feet wide. The foliage tends to go dormant in the heat of summer, so consider companion planting so there is not an empty space in the garden. The bleeding heart grows best when planted in moist soil in partial shade. In windy areas, the plant should be sheltered.
Lamb's Ear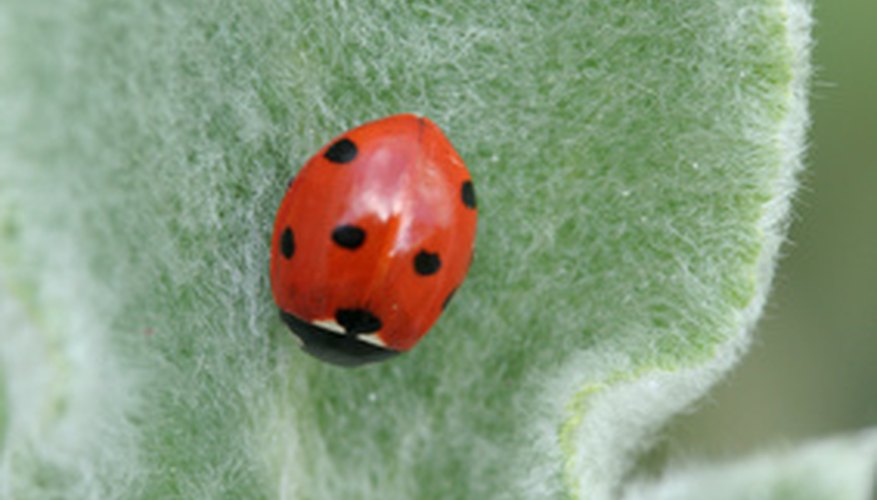 The tiny Stachys byzantina "Silky Fleece" is a recent cultivar of lamb's ear. The fuzzy silver leaves grow no bigger than a dime. It grows in a clump about 10 inches high with a 10-inch spread. Spikes of lilac/plum colored flowers appear midsummer. The tiny lamb's ear seems not to appeal to the appetite wandering deer that may enter the garden. Plant silky fleece in full. It grows best in well-drained soil and gives a beautiful texture to container gardens, edgings and rock gardens
Snapdragon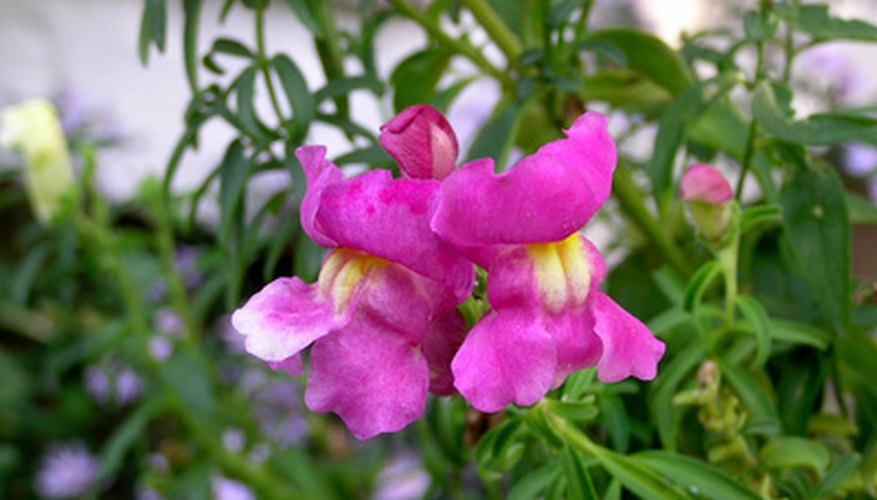 Deer just don't like snapdragons (Antirrhinum majus). This give the gardener a lot of options--there are so many varieties of snapdragon available that one can be found in almost any size or color. The snapdragon will fill the garden with color throughout the summer and fall. A beautiful cut flower for bouquets, cutting encourages more blooming. Varieties of snapdragon can be found for any purpose for any garden. They are a good bedding plant, perk up mixed boarders and add visual interest to an informal garden. The snapdragon likes full sun and sandy-based, well-drained soil.
References