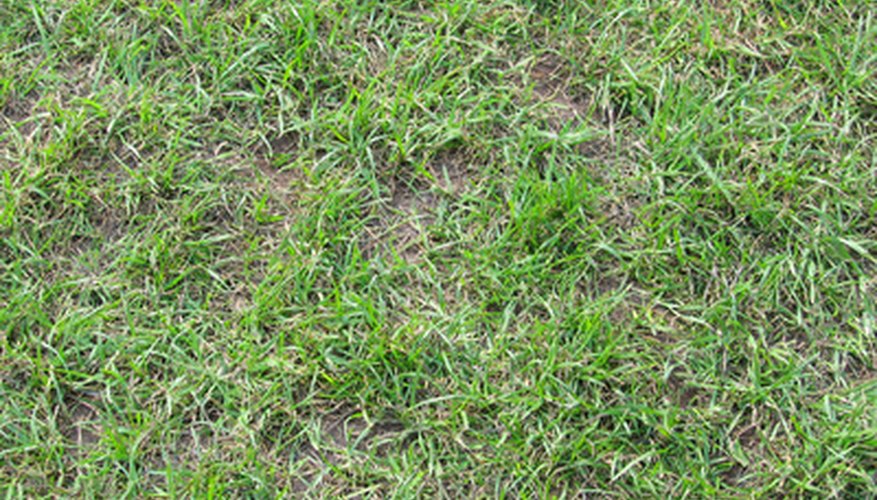 Bahia grass is a warm-season grass that is found throughout the coastal regions of Florida and the Southern United States. Because Bahia grass is drought-resistant, it grows rapidly and is considered higher maintenance than other slow-growth types of grass such as Bermuda grass. Controlling Bahia grass in your Bermuda grass lawn is a simple process that does not require specialized gardening skills. All you'll need is a pair of gloves and some old newspaper and a little bit of hard work and you can successfully control Bahia grass growth in your Bermuda grass lawn.
Hand pull patches of Bahia grass from your Bermuda grass lawn.
Dispose of Bahia grass into a plastic trash bag or compost bin.
Continue to hand pull Bahia grass until the grass has been evened out. An even Bahia grass patch will ensure that the newspaper will lie flat in order to successfully control the Bahia grass.
Spread old newspaper over the patches where you pulled Bahia grass. Add bricks or heavy weights to the top in order to weigh down the newspaper.
Leave in place for two weeks. After two weeks, remove the newspaper and hand pull any new growth of Bahia grass.
Spot check the Bahia grass on a weekly basis to ensure that Bahia grass has been controlled successfully. Remove any new growth and dispose of in plastic trash bag or compost bin.