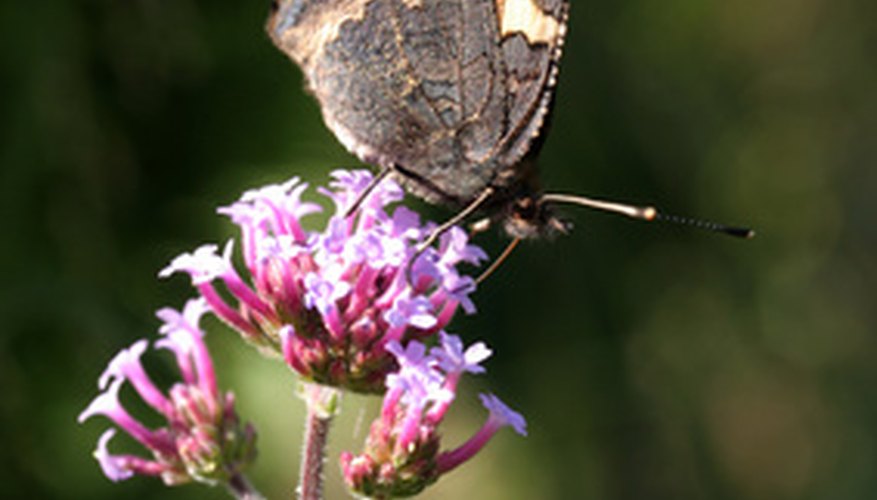 Miami is in southern Florida, the hottest planting zone in the continental United States, with the exception of a small area in southern California. The flowers that grow in Miami have a tropical flare with dramatic blooms that grow when other flowering plants are dormant. Gardeners can choose from plants that like the sun or those that need shade for flowers in any spot in the garden.
Hurricane Lily
Hurricane lily (Lycoris radiata) is also known as the red spider lily and is a member of the amaryllis family. This perennial flower has earned its name because the flowers appear from October 18 to 24, right in the middle of the hurricane season. The bright-red flowers bloom in 8-inch-long clusters of five or seven on top of 1 1/2 to 2-foot tall stalks. The flowers last for one or two weeks, followed by the strap-like basal leaves, which last until summer. Plant the hurricane lily in full sun or partial shade, and in a soil that is dry to moist. The hurricane lily can be planted under large trees. Its flowers do well in cut flower arrangements.
Purpletop Verbena
Purpletop verbena (Verbena bonariensis) is also known as purpletop vervain, South American verbena and tall verbena. The flower is a perennial that grows from 3 to 6 feet tall and 1 to 3 feet wide. The plant produces leaves that grow in a rosette at the base of the plant, and 3 to 5-inch-long leaves on the stems. The small purple flowers grow in round clusters that measure from 2 to 3 inches across from early summer to fall. Plant purpletop verbena in full sun and a soil that is dry to moist. The flowers are a favorite source of nectar for butterflies.
Nun Orchid
Nun orchid (Phaius tankervilliae) is also known as nun's orchid, swamp orchid and nun's hood orchid. This plant produces lance-shaped leaves that grow up to 3 feet long and 3 inches wide. The silver-yellow flowers measure 3 inches across and bloom in the late spring in clusters on stalks that grow from 3 to 4 feet tall. The flowers turn to a red-brown color as they age. Plant the nun orchid in light shade or filtered sunlight to approximate the light conditions under the shade of a tall tree, but never in direct sun. Give the plant soil that is well drained and consistently moist, and keep the plants nice and warm. The nun orchid is a good choice for a container plant, which can be brought indoors if there is a chance of frost.