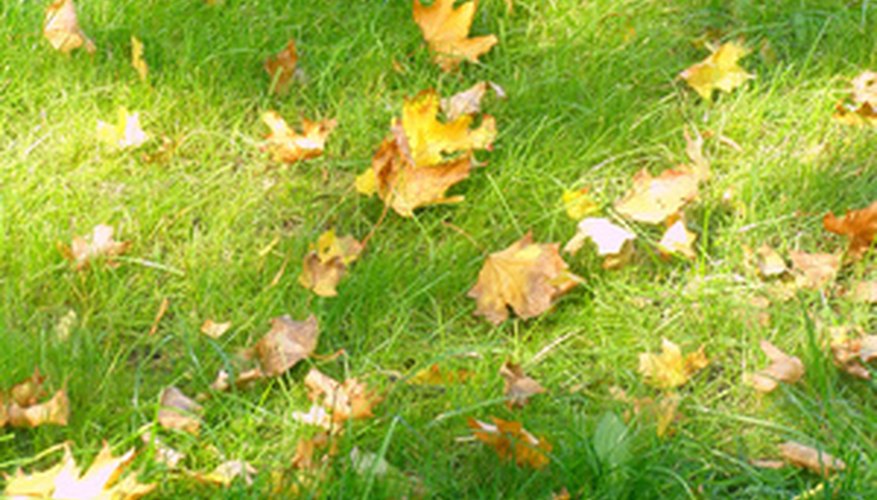 As summer warmth turns to fall rains, it's tempting to give up the gardening and stay inside. However, in the Tacoma area as in most of Western Washington, mid-September through the end of November is one of the best times to put time and effort into your yard. Getting a head start as nature slows down means less work and more time to enjoy your garden the next year.
Maintenance And Upkeep
Many of the regular chores of a yard are best continued right up until hard frost. Weeds pulled now are gone for months instead of weeks. Mulch applied to bare ground keeps them from coming back for even more months. Mowing, edging the lawn and even a bit of pruning will all have long-lasting effects. Even if you spend December through March looking at your yard through the windows, you'll feel better if it looks neat and kept up.
Preparing New Beds
If your plans for next year call for putting in a new planting area, this is the best time of the year to clear the ground. The soil will have time to settle, any stray weeds and invasive grass will sprout and can be easily removed, and, best of all, you have plenty of time before spring forces you to get going on the planting.
If you're particularly lazy, try covering the area you want cleared with 6 inches to a foot of straw. By next February, the grass and weeds beneath will be dead and rotting, leaving open soil for you to turn over and loosen.
For vegetables or perennials that do poorly in Tacoma's usually acid soil, add ground limestone according to the directions on the package and mix in well. It needs time to raise the soil pH to 6.5 or 6.8, and winter is an ideal time to let it do its work.
Spring Bulbs
All the favorite spring bulbs--tulips, daffodils, hyacinths, crocus and others--need to be planted in fall, between Oct. 1 and the end of November. If you have a dry fall, be sure to water them until the rains arrive, since they need to make healthy root growth before the coldest weather chills the soil.
Perennials
Many perennials can be transplanted and divided in fall, preferably before mid-October to allow them to get established again before hard frosts. The soil is still warm from summer, but the air is cooler, ideal conditions for growing strong roots. Your clumps of Shasta daisies, iris, perennial geraniums and others will be twice the size of those divided in spring. Be sure to divide Siberian iris, one of the most beautiful and permanent perennials for Western Washington, by the end of the year. It makes poor growth if disturbed in spring.
Lawns
Early September and the end of November are good times to fertilize your lawn, helping it thicken up to discourage weeds. Use a weed and feed formula only if you have extensive areas infested with dandelions or other weeds, but if you do, fall is the best time to apply it.
Grass dislikes a very acidic soil, so if a soil pH test gives a result below 6.0, apply ground limestone. This will not kill moss, but will give the lawn grass a better chance to compete.
If you have bare spots, overseeding with a grass mixture recommended for Western Washington lawns should be done by early October to give the seedlings a good start before cold weather sets in.
Vegetable Gardens
Many vegetables can be seeded in August or September to produce through hard frost. Mustard, kale, hardy lettuce and others will give you fresh greens when supermarket prices are highest. Consult the fall and winter vegetable gardening page listed in Resources below for more information.
Shrubs and Trees
Early fall is a good time to prune most shrubs and trees, when the weather is warm enough to encourage healing of cuts, but cool enough to discourage unwanted new growth. Complete your pruning by mid-October for best results.