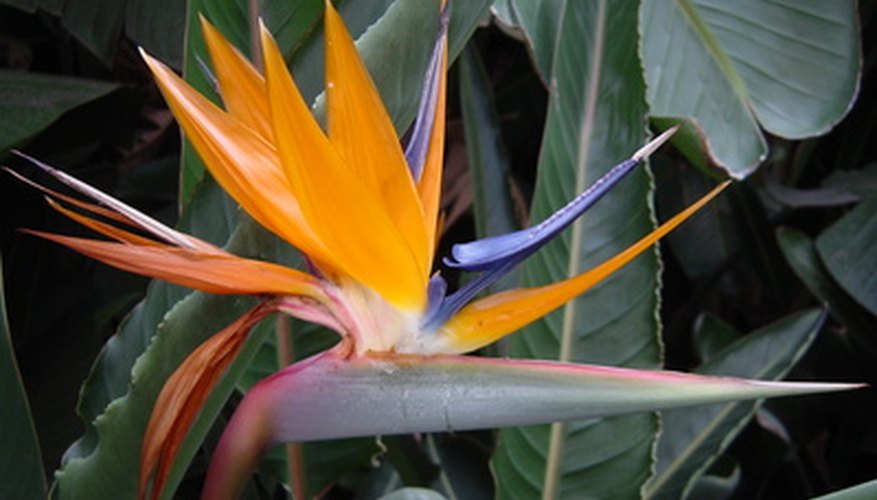 Fresh cut flowers vary in their shelf life, or "vase life," due to many factors: genetics, cultivation conditions, harvest and post-harvest conditions. To prolong vase life, remove excess foliage from fresh cut flowers and recut the stems under water to keep air pockets from clogging the stem. Use a clean vase with fresh water and commercial flower preservative and check the water level daily. Don't place vases with fresh-cut flowers in hot or drafty locations. Vase life can vary widely even among cultivars of the same species.
Alstroemeria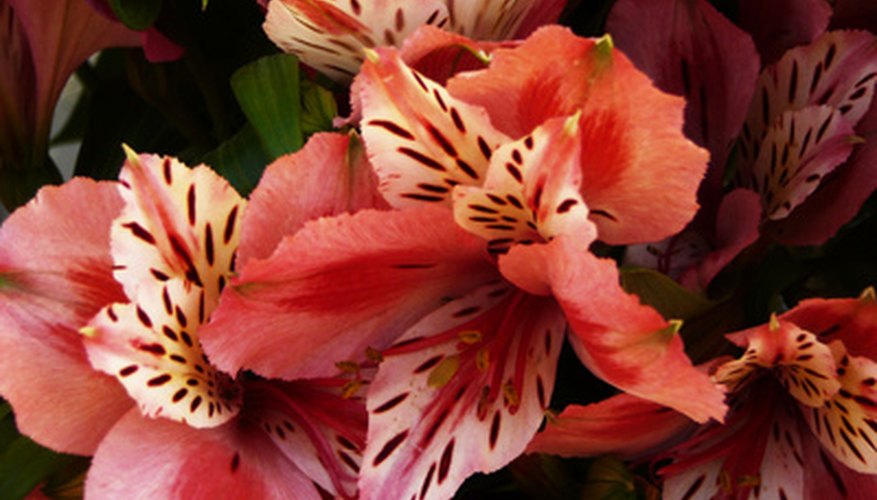 Alstroemeria is also known as alstro, Peruvian lily, Inca lily and lily of the Incas. Alstromeria consists of clusters of delicate flowers, trumpet-shaped, that grow off short stalks connected to a single stem. Alstromeria are available in a wide variety of colors, and some are streaked with contrasting colors. Alstroemeria has a long vase life of up to two weeks.
Chrysanthemum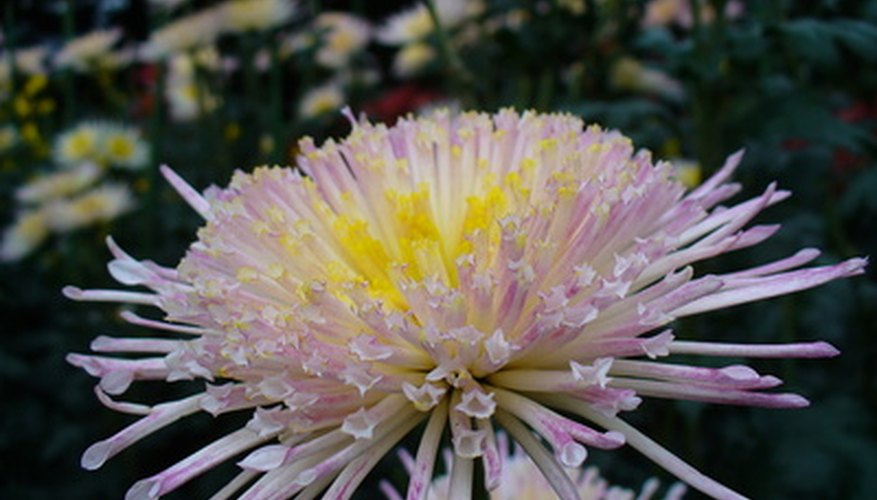 Chrysanthemums, also known as mums, include spray varieties as well as single-head types and are available in a variety of colors, shapes and textures. Chrysanthemums are long-lasting, with a vase life of one to three weeks.
Carnations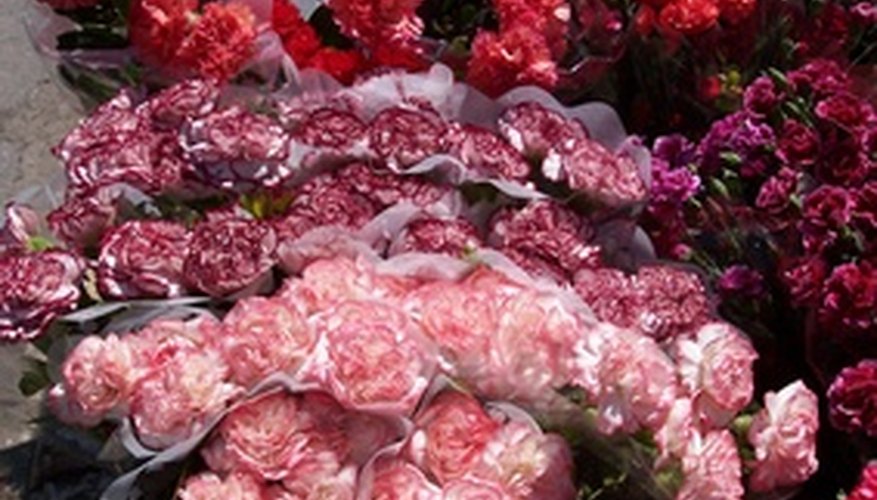 Dianthus, or carnation, is available in a wide range of colors and varieties. White or light-colored carnations are often sold dyed or tipped with paint. Carnations generally have more than one bud or flower per stem. Most are long lasting, with a vase life of one to two weeks.
Freesia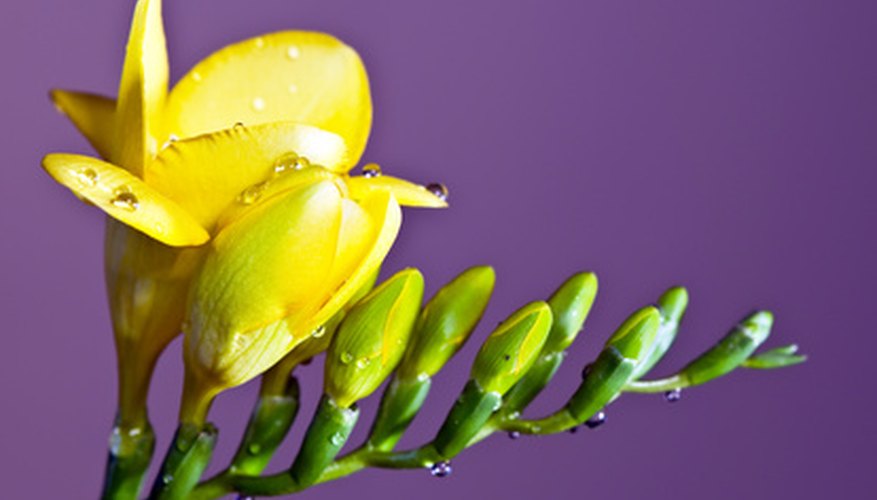 Freesia is a fragrant flower, funnel shaped, and branches off the main stem asymmetrically. Freesia is available in many colors and has a seven- to 10-day vase life.
Strelitzia
Strelitzia, commonly called bird of paradise, is a very showy, distinctive, tropical flower. The blossoms are oddly shaped, with long orange sepals and blue-fused petals resembling a bird in flight. Bird of paradise have tall, thick stems. Vase life is one to two weeks.
Gladiolus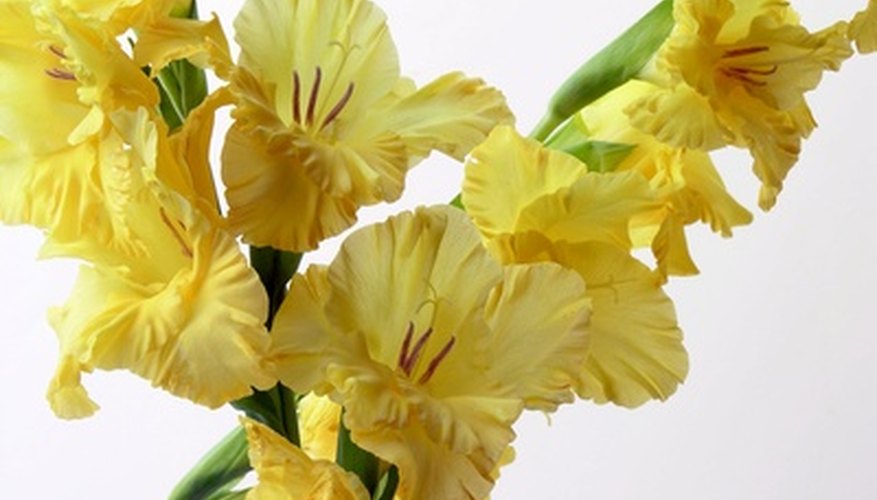 Gladiolus flower colors range widely and form one-sided spikes, with irregular funnel-shaped flowers up to eight inches across. Flower textures vary and can be ruffled or plain. Gladiolus have a vase life of one to two weeks.
Limonium
Limonium, also known as statice, is spike-like and consists of tiny flowers surrounded by showy, papery bracts and is available in many colors. Limonium is often used as filler in an arrangement and has a vase life of one to two weeks.