Scotch Thistle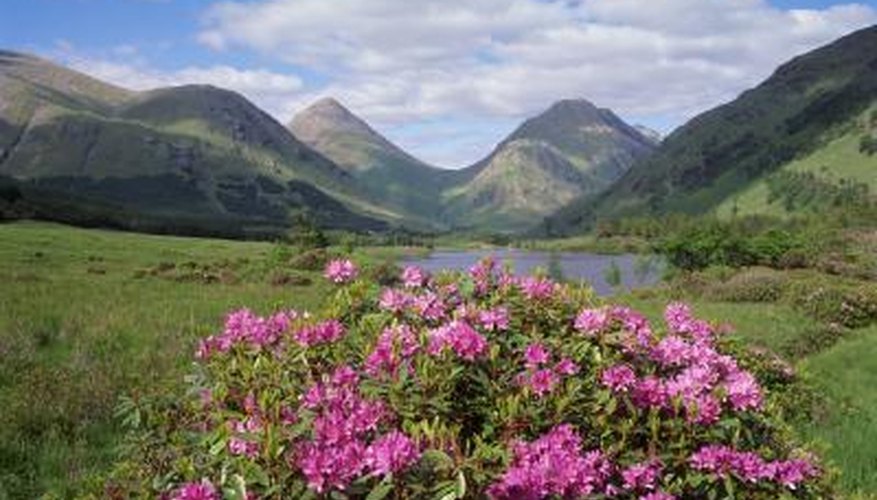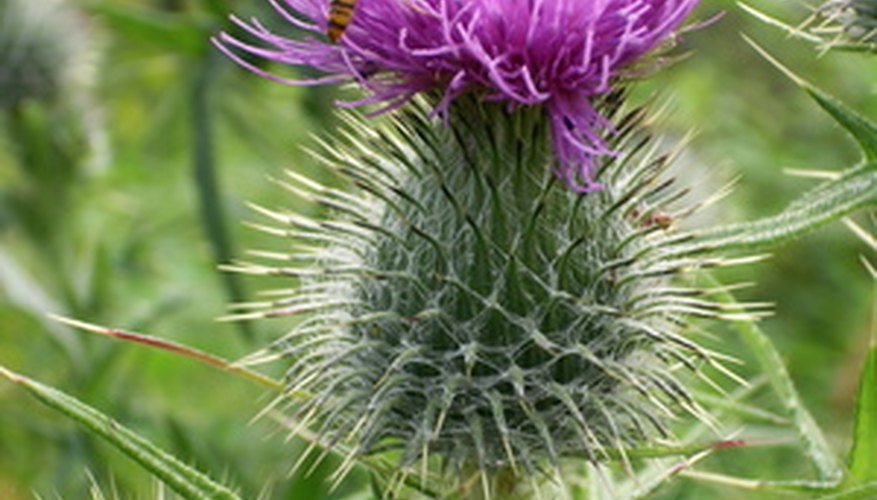 The national flower of Scotland and perhaps one of its most timeless symbols, the Scotch thistle is an annual plant that can reach up to 8 feet tall. Leaves are large and covered in sharp yellow spines. The thistle flowers in mid-summer, and forms pink or purple heads with spiny brachts at the base of each. In its native environment, it often takes over pastures and meadows, and is also frequently found along rivers.
It can spread rapidly, with each plant producing anywhere up to 40,000 seeds in a single season. Thriving in well-drained soils, the thistle can act as a perennial in mild climates.
Scottish tradition says that the thistle has aided in the protection of their country during early Viking invasions. When the Vikings were advancing on a sneak raid, they would stumble through the spiky thistles and cry out, alerting the Scottish of the invasion and allowing them to advance to meet their enemy on the battlefield.
Heather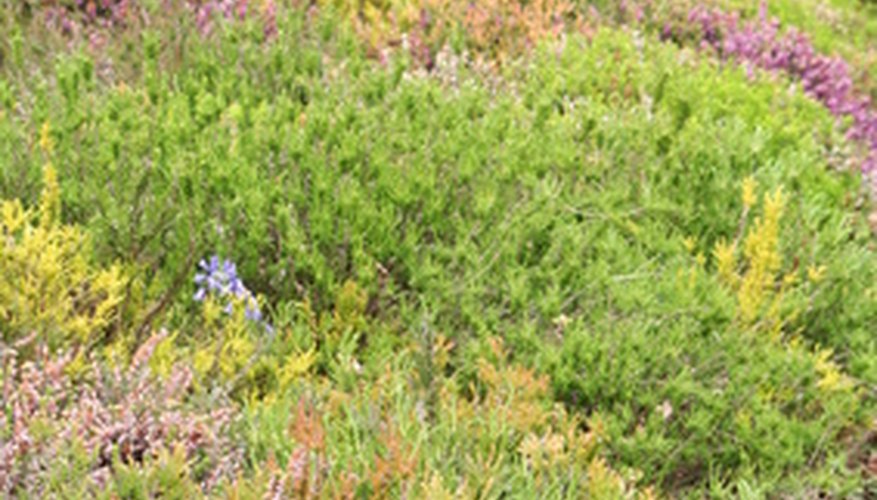 One can't imagine the Scottish highlands without the bright carpet of purple heather that covers it. According to Scottish tradition, the oak, the rose and the honeysuckle all declined when God was searching for a plant to cover the slopes of the Scottish mountains. The heather accepted, and was endowed with the strength of an oak, the sweetness of the rose and the fragrance of the honeysuckle.
Heather provides a nesting habitat for many birds and a food source for other animals, including deer and rabbits. Heather can attract a number of birds and butterflies to the backyard garden with its profuse blossoms and seeds. Each individual heather flower produces 30 seeds, so each heather plant can produce up to 150,000 seeds in a growing season. This is in part responsible for its prolific reproduction; it is also a hardy plant, adapting to nutrient-poor and acidic soils, and growing back quickly if eaten or suffering a loss of flowers.
Wild Rose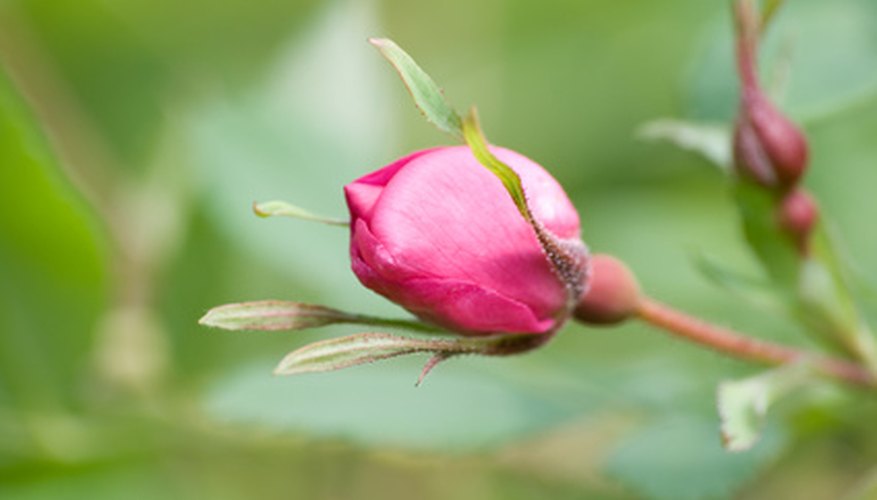 There are traditionally three types of wild rose used for landscaping purposes: the dog rose, the Burnet rose, and the sweet briar. All three types flower in May and June, and are noted for their sweet scents and for attracting butterflies and other insects. The rosehips that follow attract birds. The most powerful of those three is the sweet briar.
All three varieties can be found growing wild in Scotland, from cliffs to coastal dunes. The Burnet rose thrives on sand and coastal conditions where not many other plants will grow, but care should be taken when including them in a backyard garden. The suckers of the dog rose can grow rapidly and where they are unwanted; the sweet briar is also a fast-growing flower, and will require pruning to keep it a manageable size.
The wild roses of Scotland were the inspiration of one of its most famous poets: Robert Burns and his poem A Red, Red Rose.