Ocotillo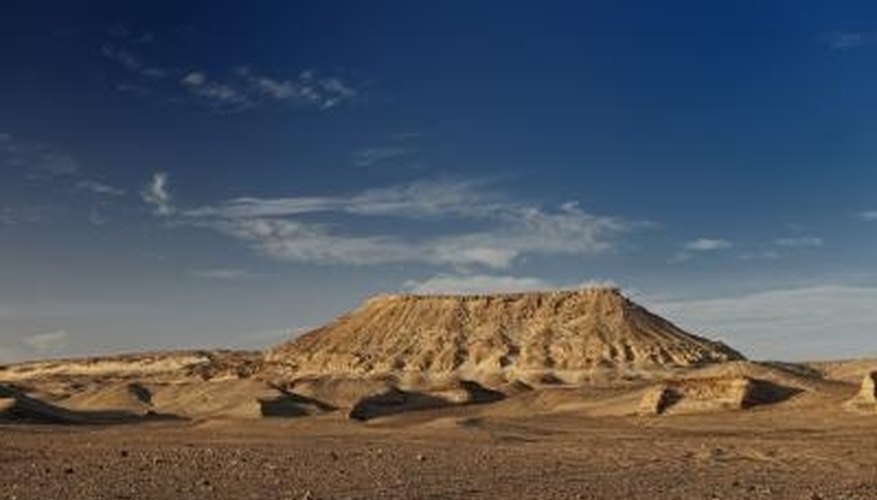 Growing in the form of a many-stemmed shrub, ocotillo is a striking accent plant in the desert landscape. Its whip-like canes are topped with bright orange-red flowers. These can grow 15 feet high with an equal spread. Shedding leaves to conserve moisture during times of extreme drought, the plant's canes will leaf out again when moisture returns.
Damianita
A small, compact accent shrub, damianita (Chrysactinia Mexicana) forms a wide and two-foot-tall shrub. It has green, needle-like leaves that emit a pleasant scent and yellow daisy-like flowers that bloom from March through September. It tolerates extreme heat and is hardy to zero degrees F. Prune it back in early spring if it begins to look woody.
Desert Museum Palo Verde
A cross between Parkinsonia aculeata, Cercidium microphyllum and Cercidium floridum, the desert museum plant combines the best qualities of all three parents. It rapidly grows to a spreading small tree about 20 feet high and wide in as little as three to five years. Once it reaches this size, it needs little or no supplemental irrigation. Its yellow flowers are larger than any of its parents, and it blooms over many months, with the greatest number of flowers appearing from March through April and again from June through August.
Dasylirion Longissimum
An accent plant suitable for container or in-ground growing, dasylirion longissimum is a grass-like plant with stiff green leaves. It will eventually grow a six-foot trunk topped by a five-foot-wide head of rounded, spiky leaves. Hardy to about 17 degrees F., it does well in high-traffic areas.