Skin Care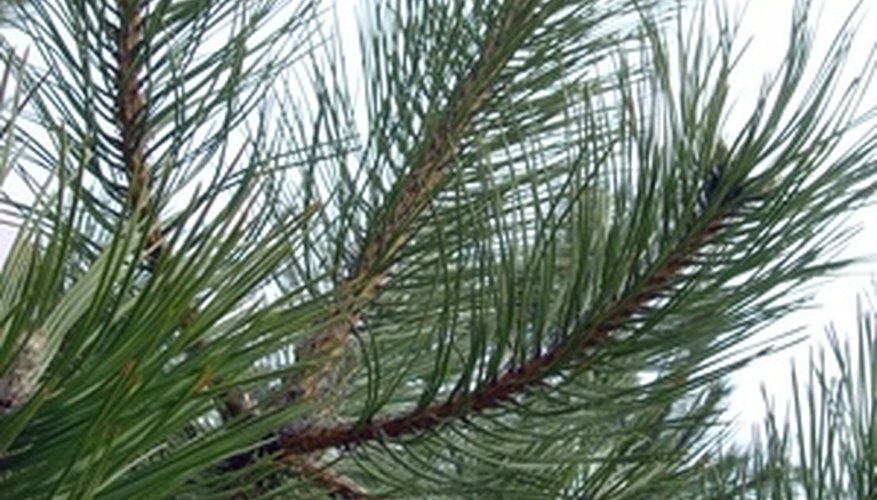 Pine oil has antibacterial properties that make it useful in skin care. It is used in preparations to treat skin disorders such as acne, eczema and psoriasis. Pure pine tree oil can cause skin irritation, so your doctor may prescribe it in a preparation blended with other oils. (ref 1)
Pain and Stress Relief
The chemicals in pine tree oil are similar to cortisone. Used as a topical ointment, it can relieve the pain of arthritis, rheumatism and gout by stimulating blood circulation. Combined with other oils, such as rosemary, lavender, cedarwood, sage and juniper, a pine tree oil mixture can loosen and soothe tired muscles as well as to provide stress relief.
Respiratory Relief
Some cold and cough preparations contain a small amount of pine tree oil to ease breathing problems. Placed in a vaporizer and inhaled, the essential oil can provide respiratory relief. Keep in mind that ingesting or inhaling large amounts of pine tree oil may actually irritate mucus membranes and breathing passages, worsening a respiratory condition.
Disinfectant
Pine tree oil appears in household cleaners and can kill bacteria on household surfaces. It can also kill bacteria in boils, cuts and scrapes. Pine tree oil also has anti-fungal properties and can kill the fungus that causes athlete's foot.
Insect Repellant
Sprinkling pine tree oil on a pet and combing the oil through the fur can dislodge and kill fleas. Pine tree oil can also soothe itchy flea bites when applied topically. Monitor the application site for any allergic reactions, such as a rash or swelling.
Scent
You can find pine tree oil in fragrances. Examples include cosmetics and perfumes. It is advisable to monitor for allergic reactions anywhere you apply cosmetics or perfumes with pine tree oil. Allergic reactions can include skin rashes, inflammation or swelling. Air fresheners such as sprays, heated room plug-ins and car fresheners all use pine tree oil as a scent.