Levels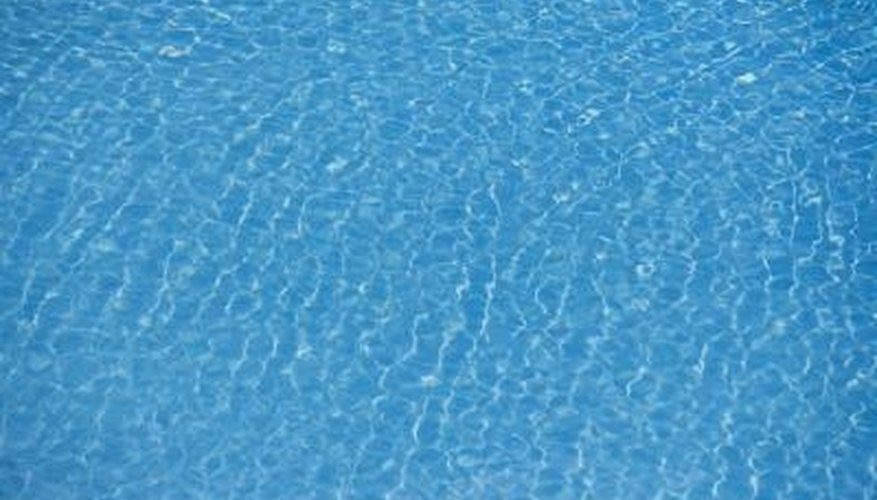 The ideal pH range for swimming pools is between 7.0 and 7.6. This range keeps the water clean, helps pool chemicals like chlorine function properly and most importantly prevents the water from burning our skin or stinging our eyes.
Significance
When it rains, new water is introduced to your swimming pool. In heavy rains, a large amount of rain can be introduced to your swimming pool and can be enough to change its water chemistry. An increase in air pollution can lead to acid rain, which is rain that has a low pH. This acid rain can lower the pH in a swimming pool.
Problems
Low pH in swimming pools can lead to several problems. For example, the extra acidity can erode the plaster and grouting around the pool. It can also eat away at metal elements, such as step ladders. The lower pH in a pool can also cause staining, eat away at pool toys and swimsuits as well as cause burning eyes and noses in swimmers.
Prevention
While it is impossible to prevent rain from entering your swimming pool even with a swimming pool cover, swimming pool owners can take action to remedy the situation. Frequent testing of the swimming pool water with a pH testing kit once per week and after a heavy rainfall can let swimming pool owners know when they should add pH adjusting chemicals to the swimming pool water, which will stabilize the water's pH level and keep the pool safe for swimming.