Small Containers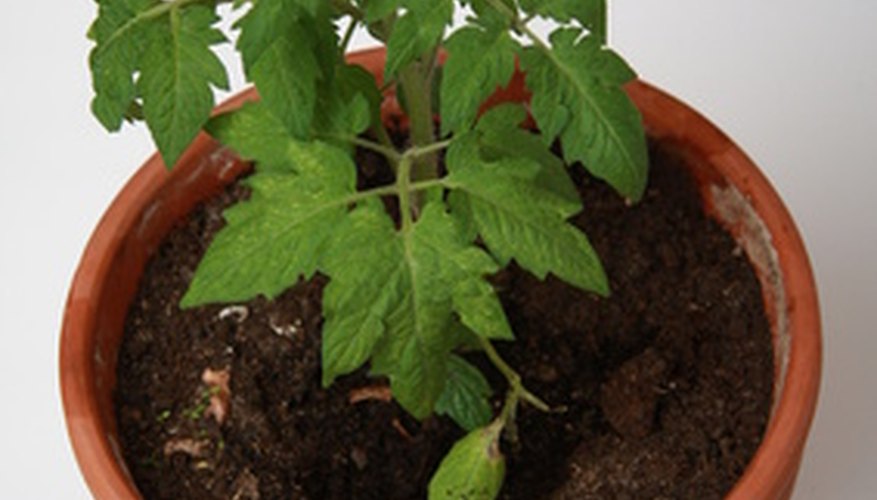 Containers as small as a window box or flower pot will accommodate many vegetable plants, including mustard greens, leaf lettuce, green onions, radishes, beets, parsley and Swiss chard, as long as the container holds at least 1/2 gallon of soil. A slightly larger container with a 1-gallon soil capacity and a depth of 9 to 12 inches is large enough for cherry tomatoes, kale and spinach and smaller carrots such as Little Finger or Thumbelina.
Medium Containers
Many vegetable plants, including cabbage, broccoli and cauliflower will thrive in medium-sized containers with a soil capacity of approximately 2 gallons and a depth of 12 to 14 inches. Bush beans, pole beans, standard onions, peppers and turnips can be planted in slightly larger, 2- to 3-gallon containers with a soil depth of 14 to 18 inches. Carrots will do fine in medium-sized containers as long as the depth will accommodate the mature size of the carrot, which will be indicated on the seed packet.
Large Containers
Larger plants such as eggplant, standard tomatoes, cucumbers, watermelon, pumpkin, horseradish, winter squash and summer squash can be planted in containers with a minimum soil capacity of at least 5 gallons. In order to accommodate the roots, soil depth should be at least 16 to 18 inches. Most standard carrots can also be grown in large containers. Read the seed packet to determine the mature size of the carrot, as the container should be about an inch deeper than the length of the carrot.
Extra Large Containers
Potatoes can be planted in nearly any size container over 5 gallons, but if you want to grow large, baking-sized potatoes, a 20-gallon container will allow more growing space. Although corn has shallow roots and doesn't require a deep container, the container must be wide and sturdy enough to avoid tipping, and must accommodate at least three plants necessary for pollination.