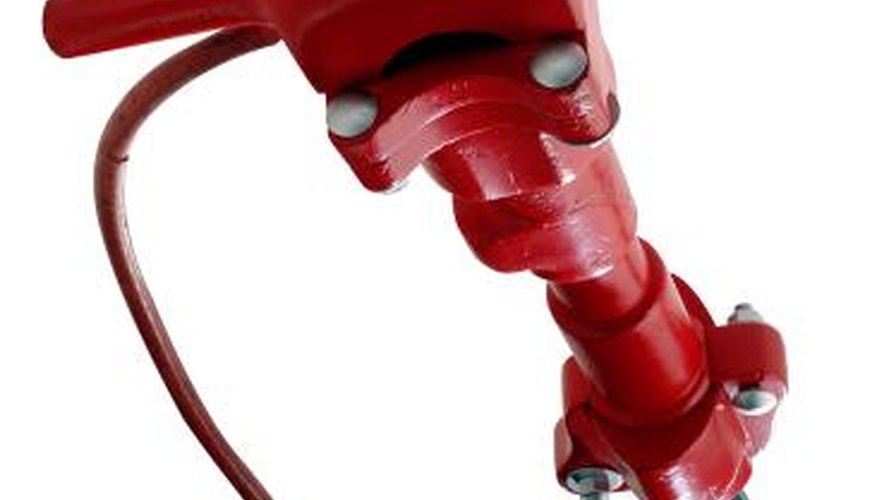 Step 1
Dig under one corner of the sidewalk with a shovel. Dig out at least 12 inches under the corner of the concrete. Pound on the corner with a sledgehammer until it breaks off from the sidewalk. If there are reinforcing bars in the sidewalk, call a contractor to remove the sidewalk. Contractors have the tools and skill necessary to bust the concrete and cut the reinforcing bars.
Step 2
Plug a jackhammer into a heavy-duty extension cord. Position the jackhammer bit on the sidewalk within 12 inches of the busted corner. Hold the jackhammer firmly and stand behind it with both feet flat. Hold the jackhammer at a slight angle with the bit pointing away from you.
Step 3
Squeeze the trigger on the jackhammer while applying downward pressure on the handle. Allow the jackhammer bit to bust its way through the sidewalk. Once it busts through, release the trigger.
Step 4
Lift the jackhammer by its handle and move back 12 inches from the busted concrete. Repeat the process of busting through the sidewalk.
Step 5
Remove the busted concrete periodically as you work. Place the concrete in a wheelbarrow and take it over to the rental debris bin or a designated area. Sweep off the sidewalk as well so you can see where you are stepping when using the jackhammer.
Step 6
Continue hammering and cleaning away debris until the sidewalk is completely removed. Rake the area where the sidewalk was to level the soil.