Shiny Visual Deterrents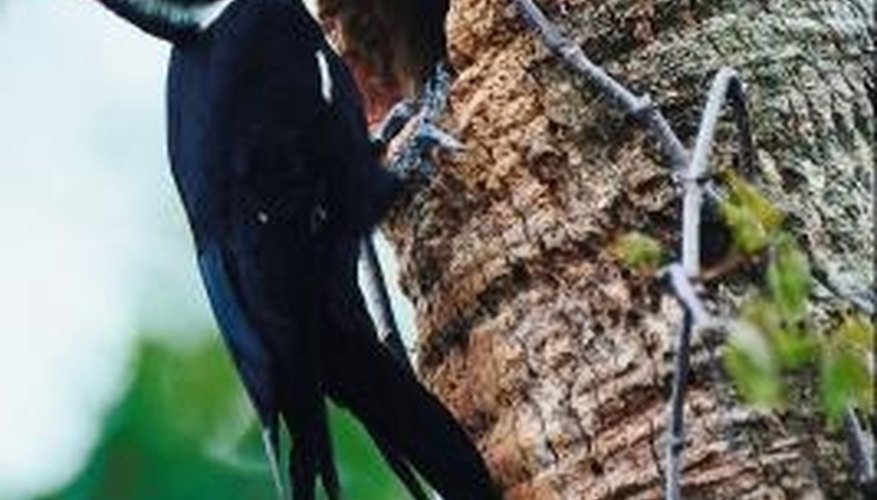 Cut aluminum foil or other shiny material into strips approximately three inches by three feet.
Nail one end of the strip into the house, porch, tree or other affected area.
Continue to place the strips at least five feet apart.
Attach an aluminum pie pan or another light and shiny object to a string at least two feet long.
Add additional nails or eyelets to the site, then tie on the string.
Leave the bottom of the strip and the pie pan free to blow in the breeze, so the flashing light will deter the woodpeckers.
Loud Noises
Tie various light but noisy items, such as paperclips or spare keys, on a string long enough to reach into your house.
Attach the string to the affected area and run the end through a window or doorway.
Pull on the string when you hear or see a woodpecker at the site.
Go outside, if necessary, and make noise to physically frighten the bird from the site.
Continue to make noises every time you see or hear a woodpecker, or the woodpecker believes the site is still safe some of the time.