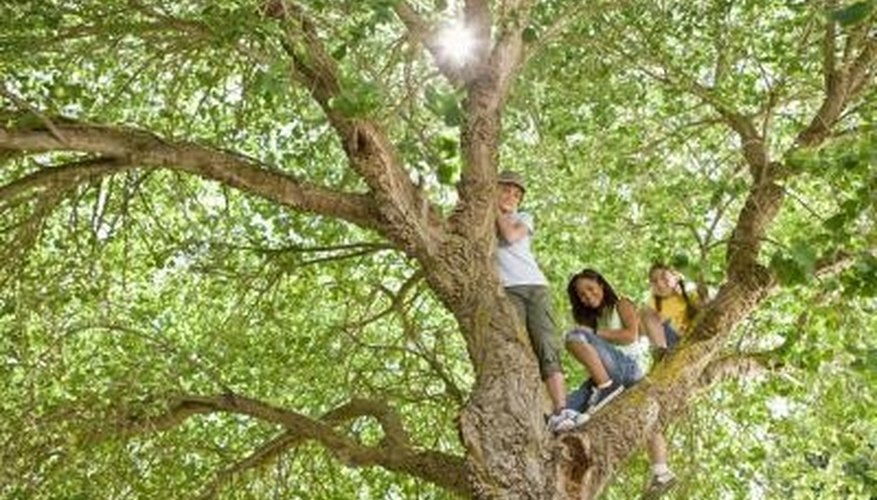 Measure a length of rope long enough to wrap around the tree a few times and, when pulled taut, allows you to stand clear from the tree.
Make a mark on the tree for the first cut location.
Wrap the rope around the tree one time. Bring the lose end of the rope under the wrapped portion of rope to create an "X."
Wrap the rope around the tree again, pulling the free end of the rope up and over the first pass of rope.
Bring the free end of rope through the eye of the second turn to tie off the knot. It should be a fat "X" shape.