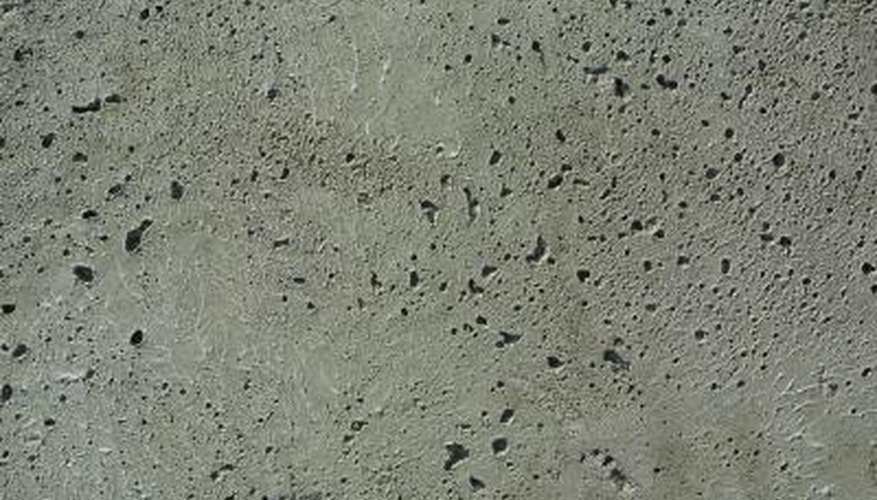 Press a finger into the concrete to test its readiness for salting. Your finger should depress the concrete about 1/4 inch, and no concrete paste should stick to your finger. A broom or float finish should already be complete, and the bleedwater should have evaporated from the surface.
Scatter the rock salt onto the concrete surface, taking care to get even distribution. Use more salt for a highly pitted surface. Typical application rates range from 3 to 12 pounds per 100 square feet.
Press the salt into the concrete using a trowel or roller. The salt crystals should have half their diameter remaining above the surface.
Sweep off the rock salt after the concrete has completely hardened, and remove it from landscape areas. Embedded particles that remain will dissolve with rainfall, or they can be removed by hosing down or pressure washing.