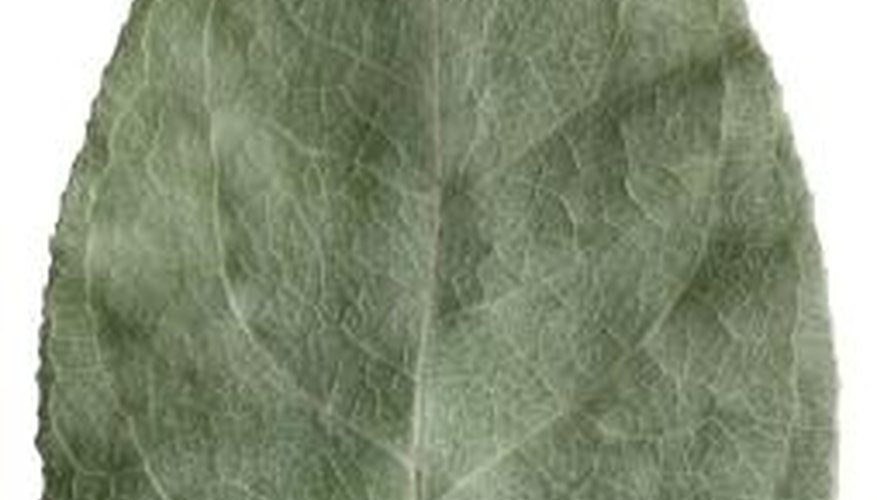 Measure a small section of ground where the plants that you would like to calculate LAI are growing. The smaller the area the less leaves you will have to measure.
Strip all of the leaves off the plants in the area you have measured.
Trace all of the leaves onto graph paper.
Calculate the surface area of all of the leaves by adding all of the squares inside of the tracing lines of the leaves. Convert to centimeters.
Divide the total leaf surface area by the area of the ground from where the leaves were collected.