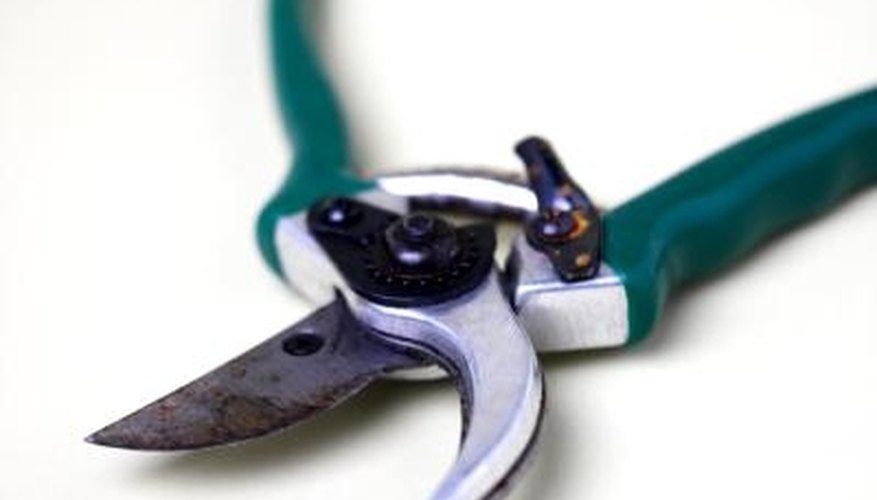 Prune your "Diablo" ninebark shrub in the early to mid-spring after the last hard frost has passed but before new shoots are visible.
Remove any damaged, dead, diseased, cracked or abrading branches throughout the shrub with secateurs or loppers. Sever each individual branch in question down to the crown of the plant, leaving only live, healthy wood. Collect all of the cuttings from the shrub and soil surface, and discard them.
Reduce the length of outsize branch tips as needed to keep the desired, roughly symmetrical form of the shrub. Follow the natural form of the shrub, and place cuts 1/4-inch above a leaf node to encourage regrowth and branching.
Rejuvenate an older shrub by selectively removing up to 1/3 of the oldest branches distributed throughout the shrub. Take each branch down to the crown of the plant, being sure to collect and discard the cuttings.