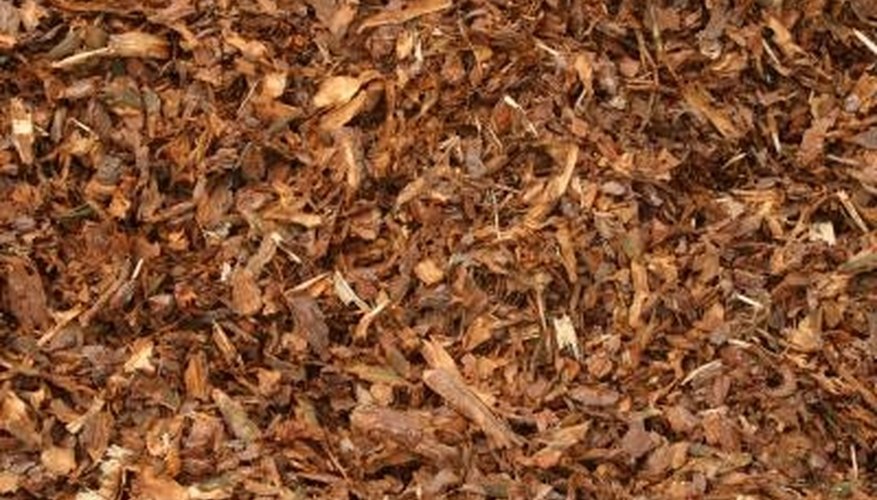 Dig up all turf and plant materials from the path area. Remove rocks and debris.
Dig a 6-inch deep trench along either side of the cleared path area. Make the trench 1 ½ to 2 inches wide.
Insert rubber or vinyl edging strips into the trench. Use 8-inch wide edging so 2 inches of the edging protrudes above ground level. Fill in the trenches with soil, anchoring the edging in place.
Remove excess soil from the path area so the level of the path sets approximately 2 inches lower than the surrounding ground, and 4 inches lower than the top of the edging.
Lay sheets of cardboard over the path, completely covering the soil. Overlap the edges of the cardboard by 2 to 3 inches. The cardboard prevents weeds from growing in the mulch.
Fill the space between the edging with bark mulch. Add mulch until the top of the mulch is just beneath the top of the edging strips.