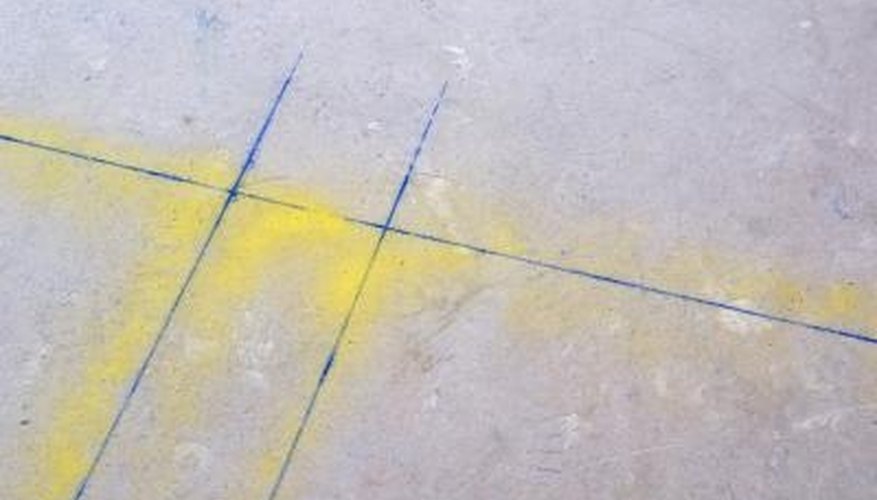 Clean the expansion gap thoroughly. Sweep the gap to remove any sand, pebbles or dirt. Clean the gap further with a cloth and detergent so as to remove any oily substances that could prevent the filler from adhering to the concrete.
Dry the expansion joint. Either wait until the gap air-dries naturally, or if time is an issue, wipe the joint with a clean rag.
Insert a backer rod into the expansion joint. A backer rod is a flexible baton made of fiberboard. This will keep the filler from seeping under the slab, which would increase the wear and tear on the joint filler.
Pour the sealing material over the backer rod. The type of filler you choose will depend on the location and purpose of the expansion joint. If the expansion join is in an area that is likely to get damp, you may require a moisture-cured caulk. Alternatively, if part of a building, your specifications may require the filler to be fire-resistant.
Smooth the surface of the joint and remove excess filler with a putty knife. Allow the filler to harden for as long as the manufacturer recommends. Clean the joint again with fresh water to remove any remaining residue.