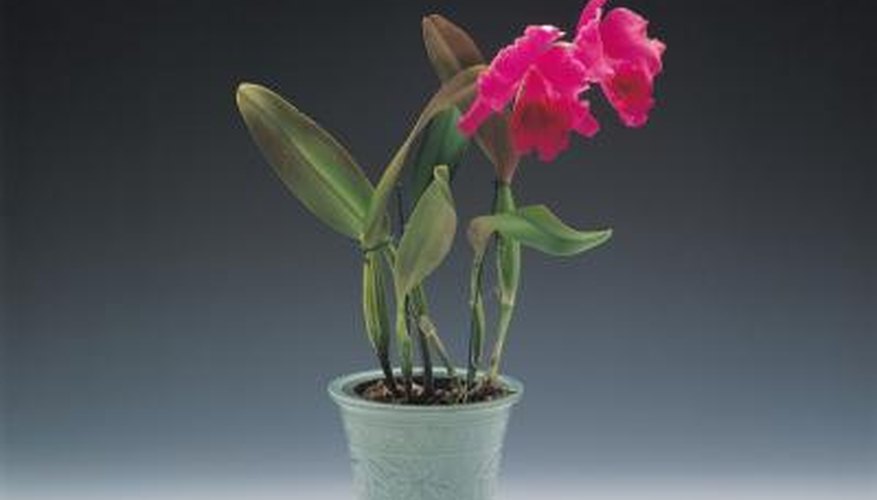 Step 1
Make a basic soil-less mix by combining 6 parts of sphagnum peat moss, 1 part perlite and one part vermiculite. Sand may also be used to replace perlite, but you will need to add 1/2 tbsp. of limestone to balance the pH as the peat is acidic. Limestone will raise the pH and make the mixture more alkaline.
Step 2
Use compost as the main component of a soil-less mixture when possible. Peat moss takes a very long time to reproduce, which makes it a finite resource in the short term. Compost recycles important organic compounds into useful nutrients and is an important part of sustainable gardening.
Step 3
Prepare a peat-less mixture with 4 parts coconut coir, 2 parts compost, 1 part perlite and 1 part vermiculite. Compost may be used as the main ingredient, but you will have to add sand for better drainage. A recipe for this would be 4 parts compost, 3 parts sand and 1 part perlite.
Step 4
Switch ingredients around according to each type of plant's specific needs. Compost and peat are interchangeable as long as you add sand to the compost mix. Bark adds increased drainage just like sand. Coir is a good replacement for peat. The goal is to make a loose, well-drained and nutrient-rich medium for plant growth.
Step 5
Add fertilizer and amendments as needed. Bone meal and dried kelp will add nitrogen to a soil-less mixture. Limestone adds calcium and magnesium to increase the pH of the medium. Phosphorus is found in bone meal. Add any of these items to the mix at a rate of 1/4 cup per 4 gallons of mix.