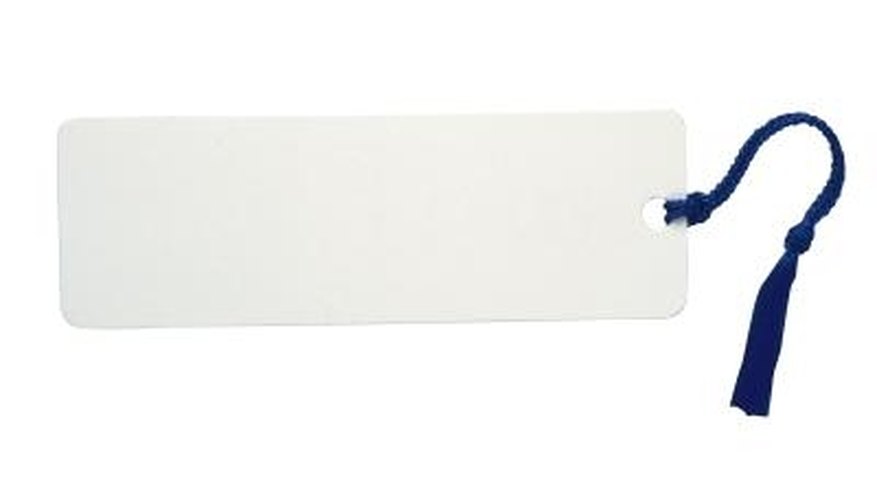 Cut a piece of decorative paper, such as scrapbooking paper or lightweight card stock, to the dimensions you want for your bookmark.
Arrange your dried flower petals in a decorative pattern on top of the paper you have cut. Try to arrange them in a single layer whenever possible, leaving some spaces between the petals where the paper will show through.
Cut a piece of clear contact or shelf liner paper to be double the width of your bookmark paper plus 1 inch and 1 inch longer than the length.
Press the contact paper onto the top of your flower arrangement and wrap it around so that it sandwiches the bookmark between its layers. Press the contact paper tightly to the bookmark to remove any air bubbles.
Trim the edges of the contact paper with scissors to make them as close to the edges of the paper as possible without cutting the paper itself.
Punch a hole in the top of the bookmark that is centered 1/2 inch down from the top edge.
Thread a 6-inch length of ribbon through this hole and make a slipknot in the center of the ribbon to hold it to the bookmark.