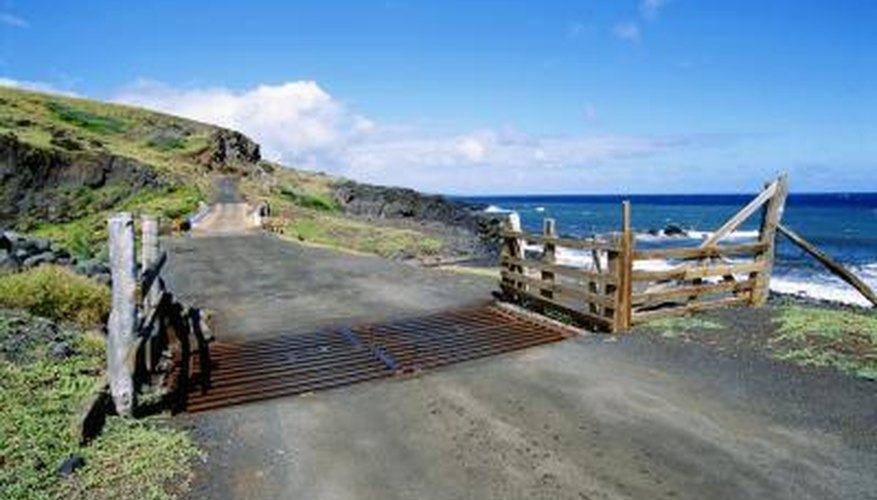 Step 1
Estimate the maximum weight of the vehicles that will transverse the cattle guard. The style, depth and density of the concrete blocks depend on this information. The American Association of State Highway and Transportation Officials (AASHTO) publishes load capacities for vehicles with reference to cattle guards. (See Resources.)
Step 2
Dig a trench of about 1 foot in depth. Make the width a foot wider than the proposed guard. Length is determined by the width of the access road that leads from the public road onto the property. Install a French drain or tiling if necessary to remove accumulated water.
Step 3
Purchase concrete blocks suitable for the weight class of the vehicles under which they will support. Solid blocks, in this case, have an advantage over hollow or cellular blocks. They should be 18 inches from end to end and have a thickness of 4 to 6 inches. Solicit recommendations from your concrete dealer.
Step 4
Apply concrete to the floor and walls of the trench. Six inches of thickness is proper for cattle grids. Place blocks standing lengthwise into the floor immediately after pouring the concrete. Form rows of adjacent blocks, joining them with mortar. Space the rows about 5 inches apart. The block rows serve as both grid and support.