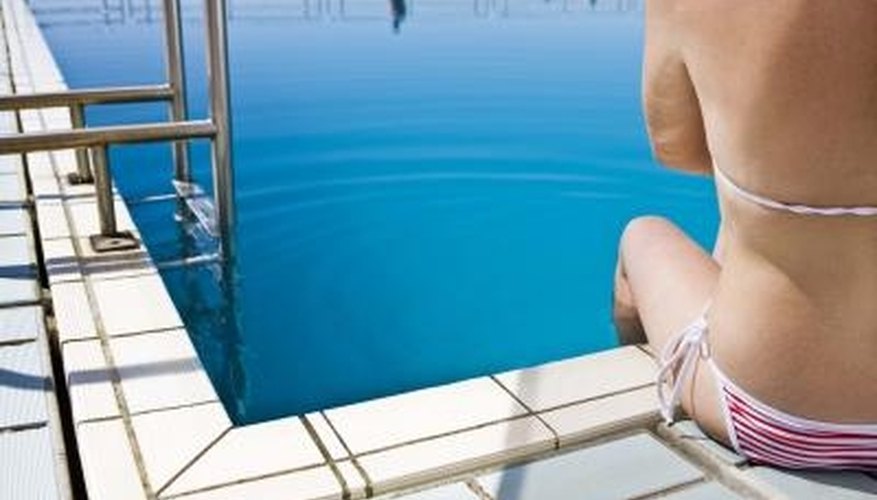 Find the leak. Open the top of the skimmer and look for a crack. If you cannot see under the lip of the skimmer, tape a small mirror to a screwdriver or a stick and reach down into the skimmer. Turn the mirror so you can see up into the top edge of the skimmer.
Drop the water level inside the skimmer until it is below the leak.
Wipe the area around the crack with a dry rag. Soak the rag with acetone and scrub the area around the crack again. The acetone will help remove the slick, grimy film that covers the walls of the skimmer. Allow the surface to dry.
Tear off two pieces of duct tape that are both 1 inch longer than the crack. Place one strip of tape along the skimmer wall, parallel to one side of the crack and 1 inch away. Put the other strip parallel to the other side of the crack, also 1 inch away. The tape will help keep you from smearing more of the sealant onto the skimmer wall than you need to.
Apply a 1/4-inch-thick coat of marine sealant to the crack with a putty knife. Allow the sealant to dry for 20 minutes, then pull off the tape strips.
Remove any excess sealant with acetone and the rag.
Allow the sealant to set for 24 hours before raising the water level back to normal.