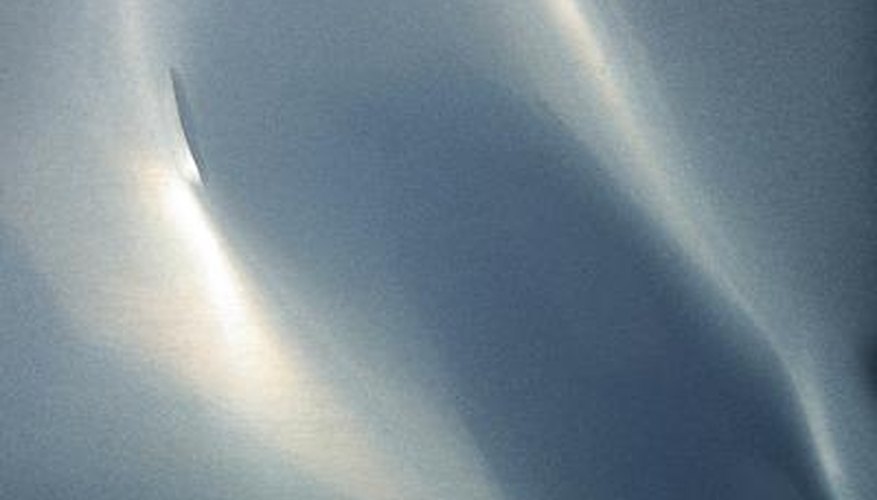 Spray multi-surface cleaner onto the damaged exterior of the pool. Wipe the area clean with a dry rag. Clean a space four inches larger all around than the dent you are trying to remove.
Dry the dent on the side of the pool completely. Spread a thin layer of adhesive gel onto the suction cup of the dent puller.
Press the suction cup into the center of the dent. Push the slide forward as close to the suction cup as it will go. Pull the slide sharply backward to pull the dent out of the metal.
Clean the adhesive off the pool and the dent puller with multi-surface cleaner. Store the dent puller until you need it for your next repair project.