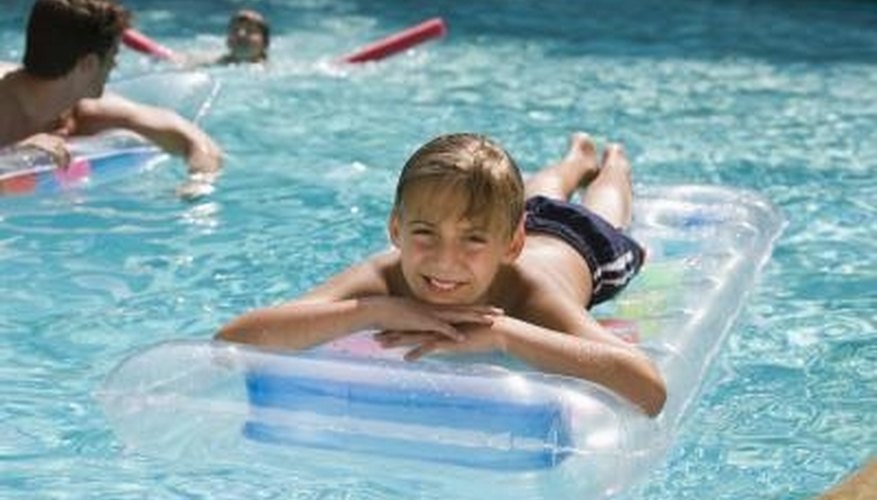 Remove debris from your pool water using a pool skimmer. Surface debris can be responsible for cloudy water.
Vacuum the floor of your pool using a pool vacuum cleaner. Built-up debris on the pool floor can be causing the milky or cloudy water.
Uncover your pool. The pool cover might be blocking UV rays, which are a natural way to kill bacteria that can cause cloudy water.
Jump in the water and swim around. It might seem unappealing to jump into milky or cloudy water, but lack of water movement may be causing the problem.
Remove any pool toys that have been floating in the water for several days or weeks. These toys could have a buildup of bacteria that are causing the cloudy water.
Balance the chemicals and pH content of the pool. Different areas and types of pools will require different pool chemicals. Check with your local pool supplier to obtain the proper kits for balancing your pool water.