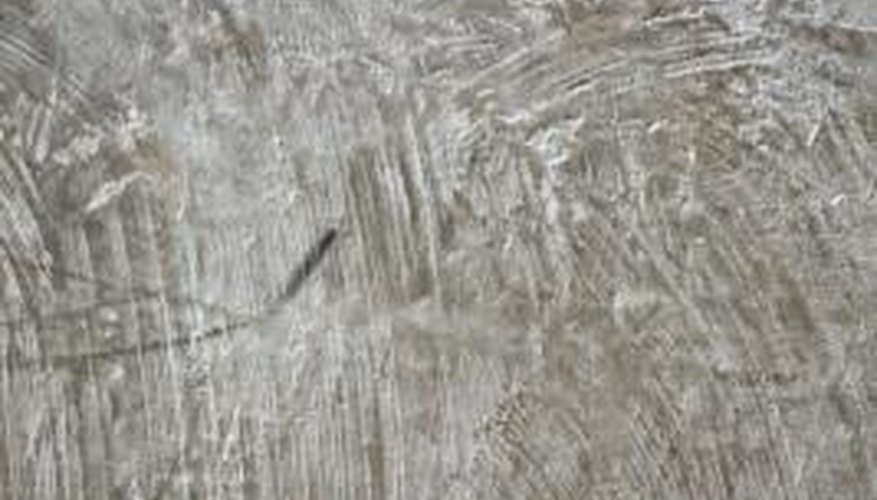 Step 1
Place the base plate in the desired location on the concrete floor. Inspect the area to make sure there are no utilities running under the concrete in that general area.
Step 2
Mark through the pre-drilled holes, which are located at the base of the plate, directly onto the concrete floor with a marker. Slide the base plate to the side once all of the holes are marked.
Step 3
Determine the appropriate masonry bit diameter size by referring to the anchor hardware packaging. Equip the hammer drill with the correct masonry bit and inspect the drill for any defects that may deter proper operation.
Step 4
Drill straight down into the concrete floor to the depth required by the masonry anchors. Clean each drilled hole using either an air compressor with forced air or a vacuum equipped with the proper attachments.
Step 5
Align the base plate with the drilled holes. Slide wedge anchors into the holes and tap them into place with a hammer.
Step 6
Affix the correct-size wrench or ratchet to each nut located on top of the wedge anchors and turn the tool in a clockwise motion to tighten the nuts.