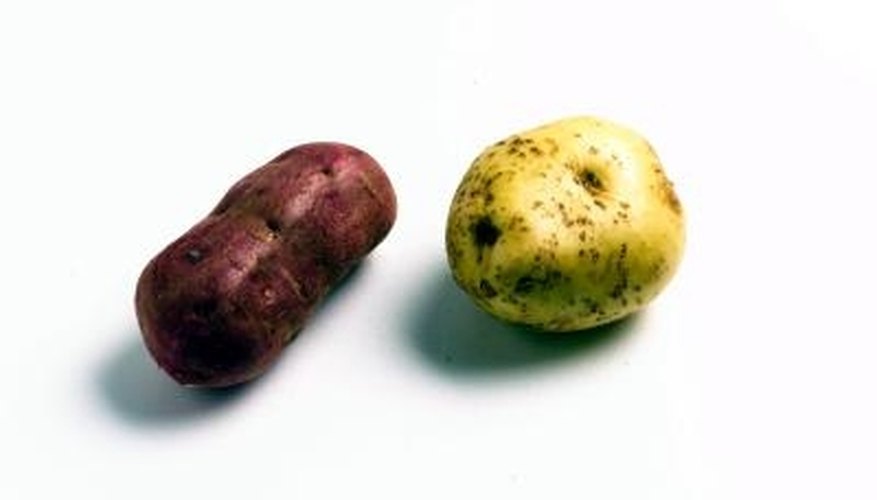 Examine a potato to determine which end has the most eyes, which is where sprouts will form. If you are using a sweet potato, turn the potato so that the pointed end will be placed in the glass.
Insert four toothpicks into four sides of the potato at a point two-thirds of the way from the lower end.
Insert the potato into a glass so that the toothpicks hold the potato in the mouth of the glass.
Fill the glass with water. Place the glass in a sunny windowsill and change the water every two to three days.