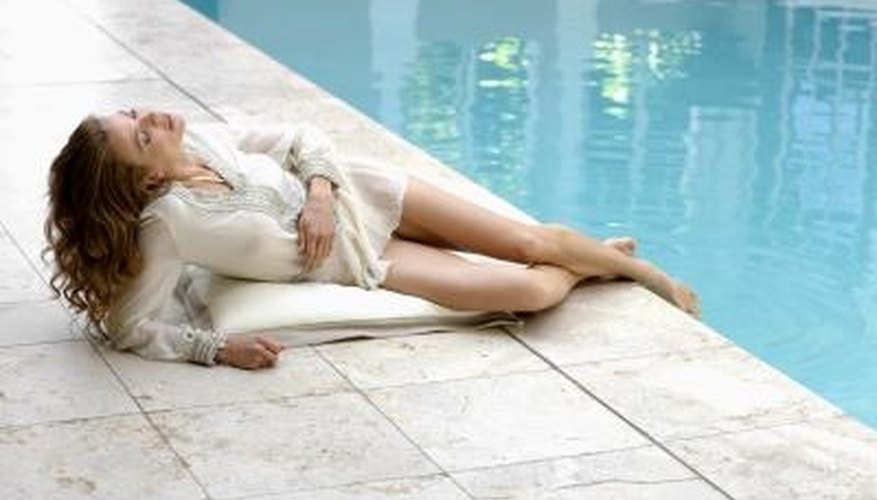 Call your pool maintenance company for a chlorine treatment. Shocking your pool with chlorine sends these pests scrambling for cover. If you've got severe pool pests, you'll likely need multiple chlorine shocks to kill all the water boatmen.
Scrub algae off the sides of your pool using a stiff-bristled scrub brush. Wet the brush in water, then scrub the algae, re-wetting the brush as often as necessary. This removes their food source, so they'll starve. Do this just after a chlorine treatment and whenever you see algae in your pool.
Skim your pool daily with a skimming net to remove water boatmen and other insects. Since water boatmen are drawn to debris and algae in your pool, keeping it clean will shoo them away naturally. When you skim live water bugs, place them in a bucket of water and oil; this drowns them.
Apply an algicide to cut down on large algae blooms, following the manufacturer's directions and dosage recommendations based on the size of your pool.