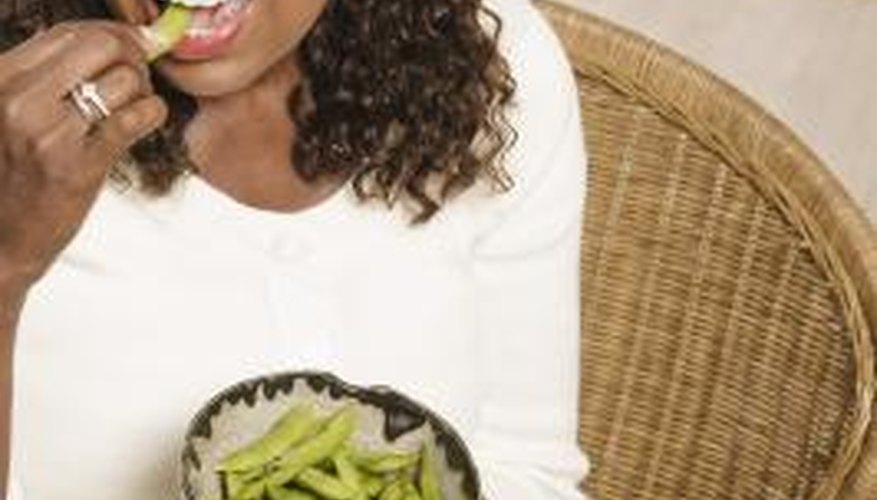 Step 1
Store the Bradyrhizobia japonicum bacteria in the refrigerator. Ensure it does not have contact with warm temperatures or sunlight. Do not freeze the bacteria during storage.
Step 2
Prepare to apply the bacteria to the soybean seed no more than 24 hours before the seed is planted.
Step 3
Place the soybean seed in a bucket or other clean container.
Step 4
Pour the required amount of bacteria over the seed and mix the seed and bacteria mixture until the seed is completely coated with the bacteria. Keep the inoculated seed out of direct sunlight before planting. Once the bacteria is applied to the seed and exposed to outside conditions it begins to die. Plant the seed as soon as possible after it is inoculated with the bacteria.