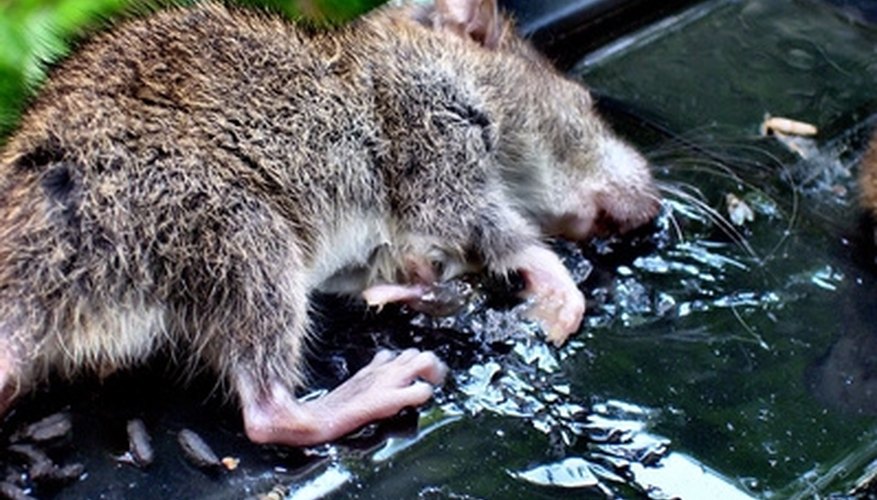 Place sanitary gloves on your hands and take the glue trap, containing the captured mouse, outside. According to Washington State University, mice carry and transmit a wide variety of diseases and parasites, such as fleas, mites and worms.
Pour a small amount of vegetable or baby oil onto the glue trap. The vegetable or baby oil works as a solvent to loosen the glue's hold on the animal. Allow the oil to soak onto the glue trap for a few minutes.
Douse a cotton swab with vegetable or baby oil and slowly and gently dab the swab on and around the specific area or areas where the critter's body is attached to the glue trap. Gently work the swab under the rodent's body and slowly lift it up and off the glue trap.
Release the mouse back into the wild or place it in a safe, secure location, such as a box, until it's properly healed or rested. Provide the mouse with plenty of water and peanut butter in case it's severely dehydrated or starved.