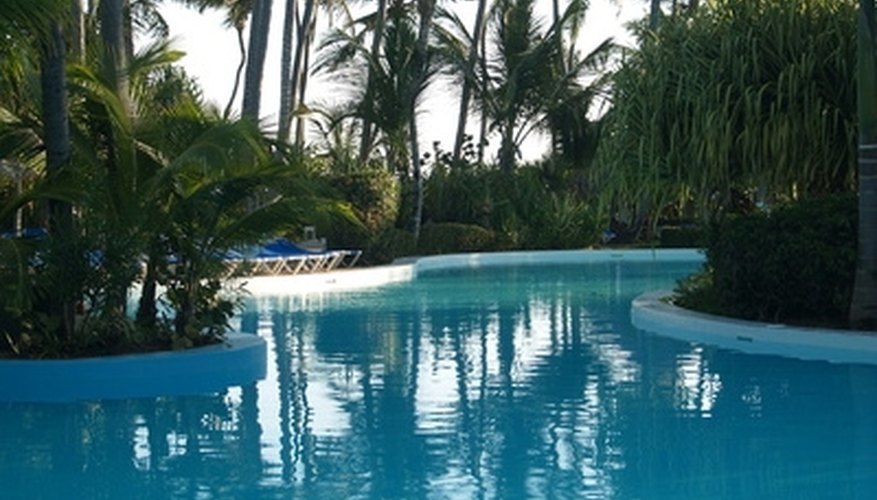 Visit your local City Hall before proceeding with the removal of your swimming pool and spa. You may need permits, inspections or geological surveys before you begin. You may need to show your local building inspector documentation, such as site plans or proposals, especially if you decide that the old pool will be the site for future building.
Drain your unwanted swimming pool and spa after receiving your permit. Start a few days before your demolition team arrives, since some pools take at least two days to drain completely.
Disconnect electrical lines and gas lines that are connected to the pool. The contractor will punch holes into the bottom of the pool; three or four holes, 8 inches deep. This is considered a partial pool removal. The city pool inspector will need to come to your work site to okay the holes, unless you decide to demolish all of the concrete.
Fill the holes with gravel. Jackhammer out the top two feet of the entire pool.
Remove the reinforced steel inside the concrete. Haul away the old concrete and debris.
Fill the remaining hole with sand and dirt. Be sure to compact the dirt periodically. The top 10 to 18 inches should be topsoil for vegetation.