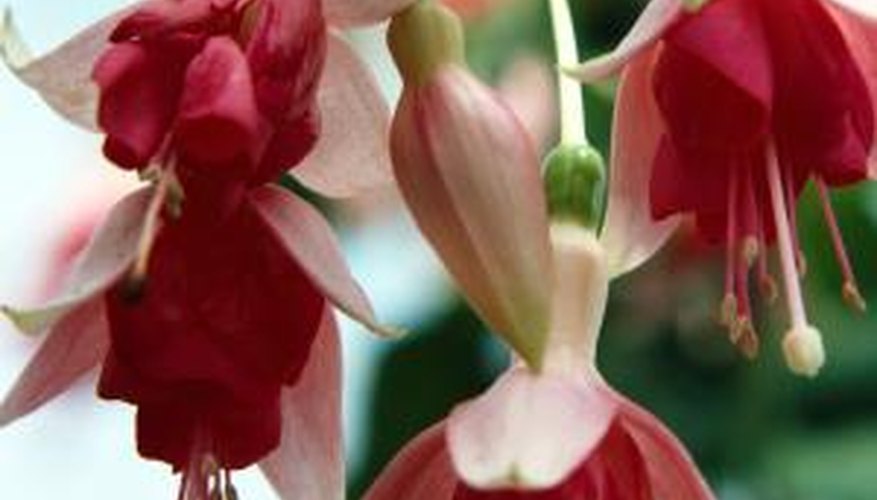 Step 1
Bring the fuchsia inside after the first frost. Cut back all stems to within 2 to 3 inches of the soil and remove all the foliage from the pot.
Step 2
Place the pot in a cool, dark area that has a temperature around 40 degrees F. An unheated garage, shed or basement works well.
Step 3
Water the soil lightly every two to three weeks. Provide enough moisture to just barely dampen the soil.
Step 4
Resume regular watering, providing enough to keep the soil evenly moist, once new growth appears in late winter. Move the plant to a 60 degree F location where it receives partial sun so it can put on new, healthy growth. Place it outside after frost danger is past.