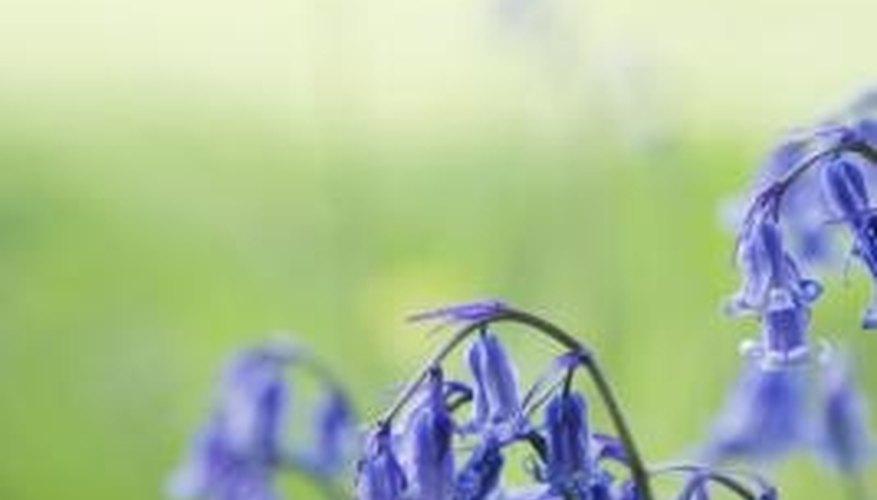 Prepare a planting spot in full sun or partial or dappled shade. Cultivate the soil to a depth of 6 to 8 inches, using a spade or a garden fork. Improve soil quality and drainage by spreading 2 to 3 inches of organic material such as ground bark, decomposed manure or compost on top of the soil, then dig the material into the soil.
Dig a hole for each English bluebell bulb. Plant each small, rounded bulb 4 inches deep with the pointed side facing up, then fill the hole with soil. Allow 4 inches between each bulb.
Water the planting area deeply so that the soil is saturated. The English bluebells will bloom in spring.
Allow the foliage to die down naturally after the English bluebells are finished blooming. The green foliage absorbs the sun's energy, keeping the bulbs healthy for the coming year. Remove the foliage when it dies down and turns yellow. The English bluebells will bloom again the following spring.