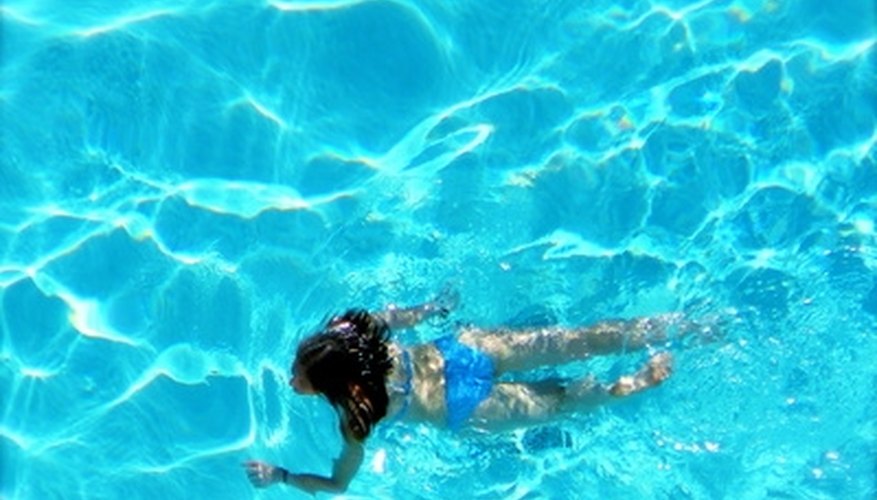 Lay your solar cover across the pool with the bubble side facing down.
Cut the solar cover to the approximate shape of your pool, and let it sit on top of the water for a few days, until the wrinkles are smoothed out of it.
Trim the solar cover so that it perfectly fits the shape of your pool. Make sure to leave just enough room along the edges of the pool so that the cover can slide across the pool with ease.
Attach the end of the solar cover closest to the solar reel to the reel rod using the strap kit by securing the straps to the rod and clipping the ends to the solar cover. Check your manual for specific instructions for your model.
Crank the handle of the solar reel until the solar cover is completely rolled up onto the rod.
Swing the unattached end of the solar reel out from across the pool so that the rod is out of the way while swimming.
Detach the reel and store it along with the rolled-up cover in a garage or shed during seasons when the pool is not in use.