Installing Rebar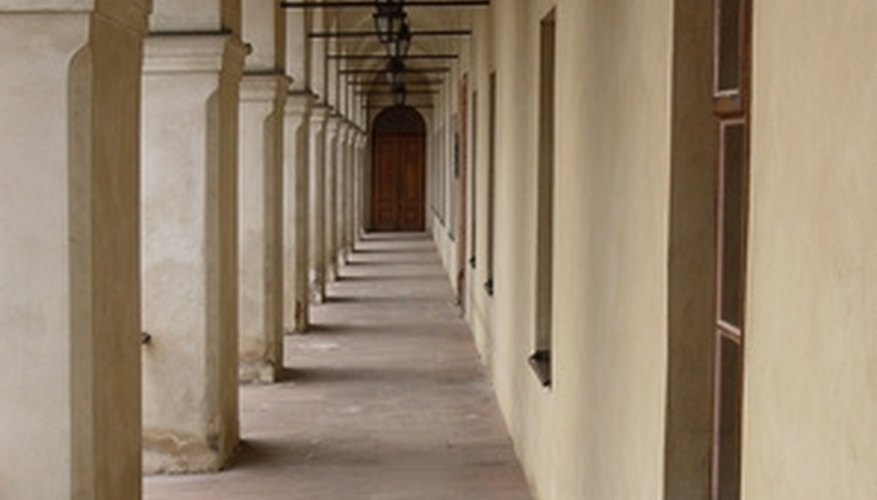 Drill holes in the column using a hammer drill and a masonry drill bit. The spacing of the holes will be outlined in the plan you designed.
Fill each hole with epoxy.
Cut sections of rebar with metal shears so that each piece is long enough to reach the end of the hole that you drilled in Step 1. The rebar pieces should stick out as far as possible, until they're 1/4 inch shorter than the edge of your final reinforced concrete layer.
Place each section of rebar into an epoxy-filled hole. Allow the epoxy to harden according to the label directions.
Cut new sections of rebar to the height of the column. Attach these to the short rebar sections that are sticking out of the epoxy. Attach them with pieces of baling wire. Twist the wire tightly with a pair of pliers.
Adding Concrete
Build a wooden form around the rebar-and-column structure that you created. Gather wooden planks that are appropriately wide, given the dimensions of your column. Nail these wooden planks together around the column, using duplex nails. You now have created a "form" in the shape of your desired column.
Mix the concrete with water, following the manufacturer's instructions on the bag of concrete.
Pour the concrete into the top of the wooden form, until the form is full. Allow the concrete to completely harden. Wait at least a week for full hardening. Do not allow the concrete to freeze during this time.
Disassemble the wooden form by pulling out the nails to reveal your reinforced column.