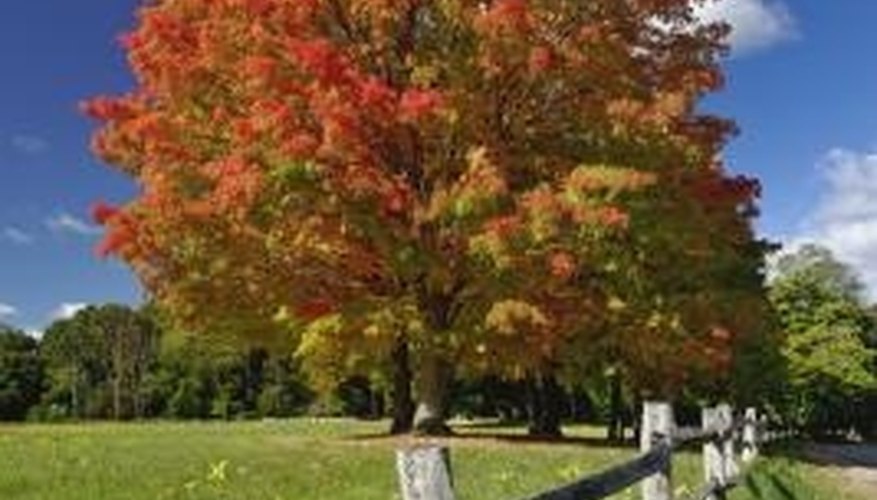 Gather the seeds of the red maple between April and July when the tree disperses them. The seeds are ripe and ready for germination when they begin to be swept from the tree by the wind.
Plant the seeds in a full sunlight location with well draining soil for ideal growth. Place the seeds 1/4- to 1-inch deep in the soil, according to the Iowa State University cooperative extension website. Approximately 85 to 91 percent of all red maple seeds will germinate.
Water the seeds lightly. Do not saturate the soil. Keep it moist to help with germination. Germination begins in only 2 to 6 days, according to the U.S. Forest Service.