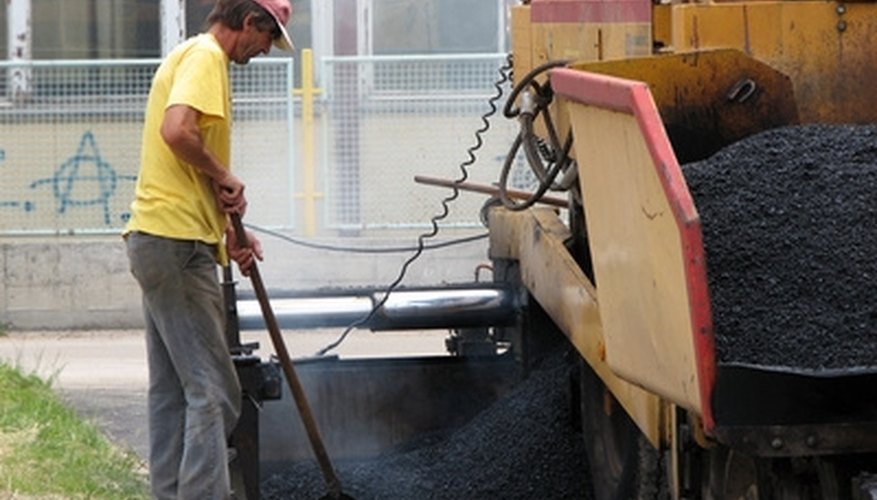 Measure the surface area of the planned driveway. Measure all boundaries and obtain the overall square footage of the area to be paved. Multiply the length and width for all rectangular and square areas to obtain the square footage. A 100' tape measure can help with this task.
Convert the square footage of the area to square yards by dividing the square feet by nine square feet per square yard. The resulting number is the square yardage covered by the driveway.
Multiply the square yards by 0.057. This constant represents the total tons of blacktop required for one square yard of one-inch thick pavement. Simply multiply the square yardage times 0.057 times the thickness of the blacktop, usually three inches, to get the total tonnage required for your driveway.
Multiply the total tonnage required by the price per ton of blacktop, which averages between $80 and $150, depending on your geographic area. Check with local installers or a price index for accurate and current pricing.