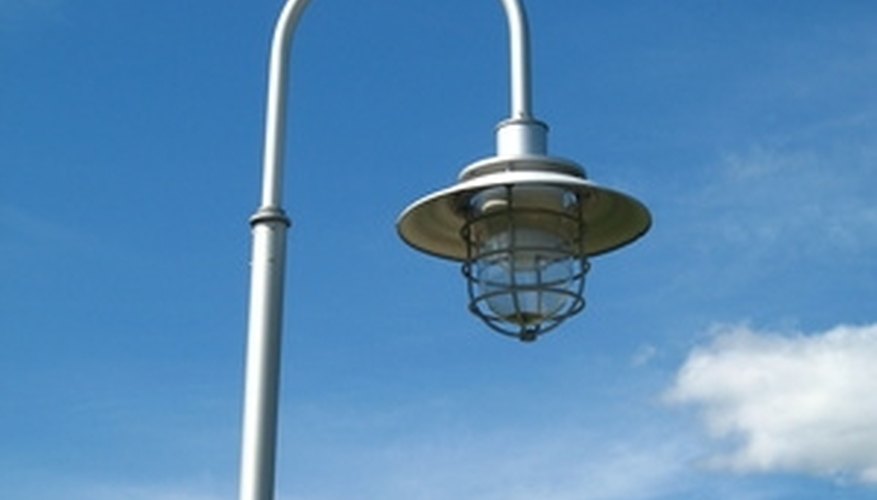 Dig a 24-inch-deep hole 12 inches in diameter. If your post is larger than 6 inches in diameter, make the hole larger -- at least twice the diameter of the post.
Place gravel 6 inches deep in the bottom of the hole and pack it down. The gravel allows water to drain away from the post.
Place the steel post in the hole on top of the gravel and center it. Keep it in position by placing a wood beam on each side. Clamp the two beams together so they squeeze the post between them. Check the post to make sure it's level.
Mix the concrete according to the manufacturer's directions. Fill the hole with concrete, then fill beyond the top of the hole. Angle the concrete into a mountain shape with a trowel, so the post is sticking through the top. This will help water drain away from the post.
Allow the concrete to dry. Remove the wood supports. Recheck the post to verify it is still level and centered. Very small differences in level are acceptable.