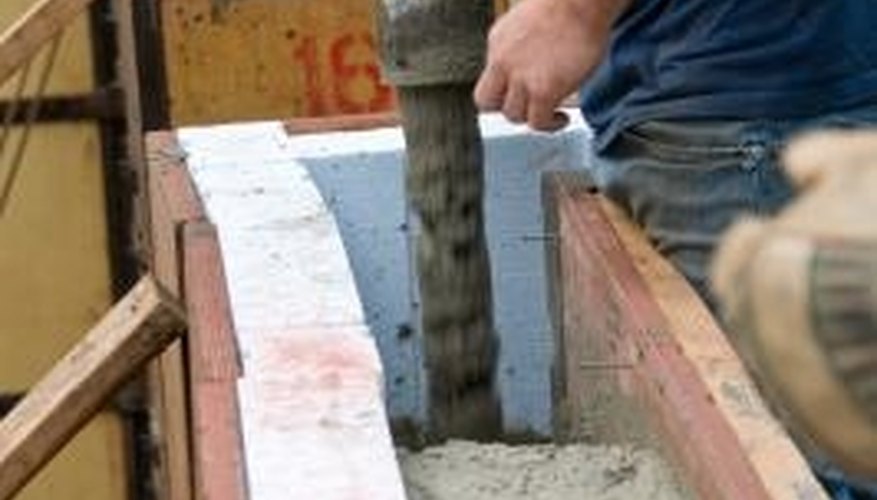 Confirm the existing or previously poured concrete footing has metal reinforcing bars protruding. These will be round metal rods about 1/2 inch in diameter. You want to make sure they stick up from the surface of the footing so they will be part of the structure for the new wall. This will ensure the footing and wall are connected and will perform as a single structural unit.
Attach the wood blocking to the previously poured concrete footing. This blocking should be installed at the precise width of the concrete forms. The purpose of the blocking is to support the first row of blocks and prevent them from moving side to side during the installation process. After attaching the blocking around the length of the footing, place the first row of blocks within the blocking.
Add horizontal and vertical rebar as required according to manufacturer's instructions. There will typically be reinforcing bar that runs vertically and horizontally to ensure the wall has adequate strength in both directions. Continue adding more rows of the foam blocks, staggering their placement one half a block on each course. This is done to prevent the vertical joints of aligning, which could cause a weak point in the form work.
Pump concrete into the form work after all the blocks and reinforcing are in place. Let the concrete cure and leave the forms in place as insulation.