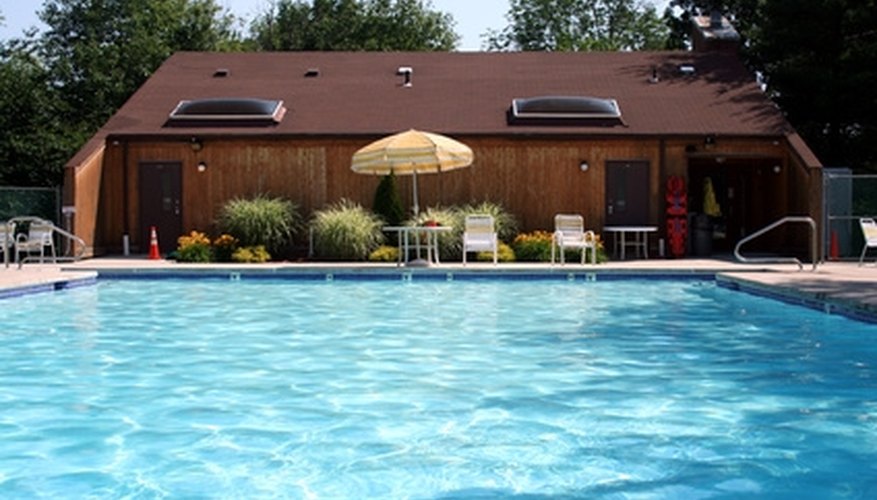 Test the water's hardness using a pool testing kit. Normal levels range between 200 and 400 ppm.
Measure out an appropriate amount of trisodium phosphate or dry acid formulated for pool and pour into a plastic bucket. These chemicals come with specific instructions on the packaging for the amount of powder you'll need to use based on the volume of your pool. Pour water into the bucket and mix until the granules are fully dissolved.
Pour the chemical mixture into the pool and allow the water to cycle for a few hours before testing the water hardness again. If the hardness levels are still a bit high, wait until the following day before repeating the process.