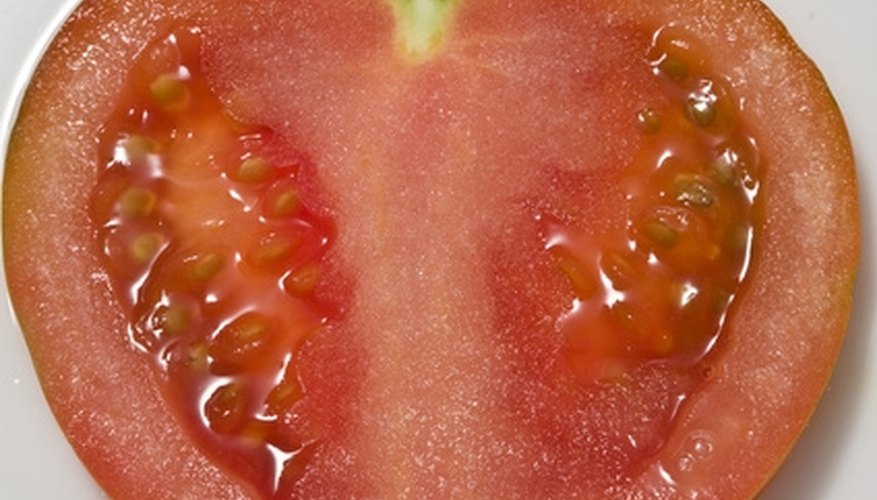 Wash the outside of a fully ripe tomato with warm water. Cut the tomato across the middle with a sharp knife.
Squeeze the pulp out into three or four 5 oz. cups. Place the cups outdoors in a shady location or indoors in a location where you will not have to deal with the smell.
Examine the pulp daily to check for white mold. Add water to keep the pulp moist if it appears to be drying out.
Once the mold forms, you can begin harvesting the seeds to store them.
Fill the cups full with water. Throw away any seeds that float.
Rinse the good seeds off with water using a mesh strainer. Be sure to rinse off all the pulp.
Place the tomato seeds onto a paper plate in a single layer. Place the plate in a shady location until the seeds dry completely, stirring occasionally with a spoon. They are dry when they no longer stick to each other.
Store the dried tomato seeds in an airtight container. Place the container in a dark and cool location.