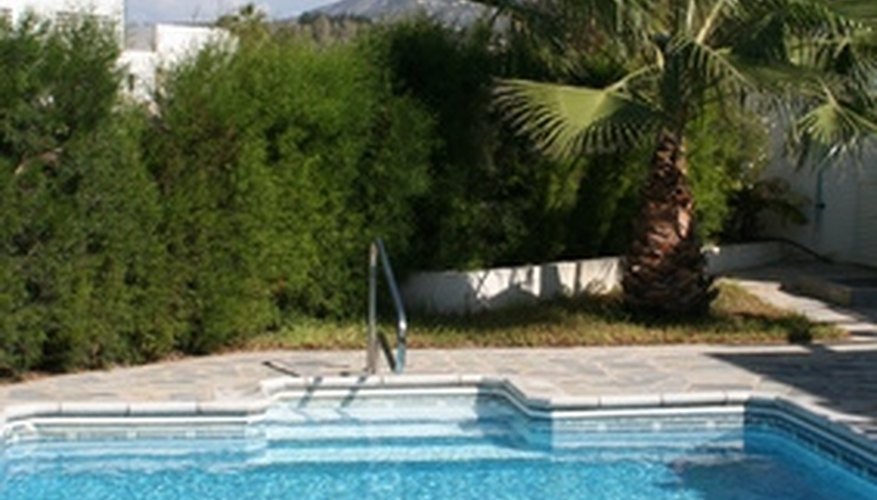 Measure the width and length of the pool with a tape measure. Multiply the length times the width for the pool area.
Multiply the pool area by one of the following multipliers to determine the square footage of the pool: 1.5 for a rectangular pool, 1.65 for an oval or lazy-L pool, 1.55 for a Roman pool or 1.6 for a free-form pool.
Calculate the pool paint needed by dividing the square footage of the pool by the number of square feet the chosen product will cover as stated on the pool paint label.