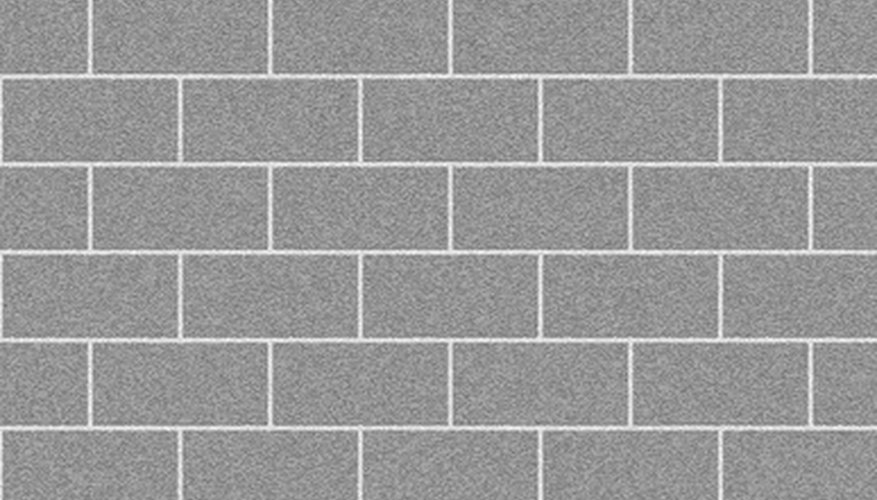 Call your utility companies and ask them to come to your project and mark all underground utilities. Dig a level trench about 2 feet wide and 6 inches deep. Level it further with a hoe by laying a level on the ground and spreading the earth out until the trench is as even as possible. Be sure to leave at least 1 foot behind the trench so you can pour crushed rock behind your cinder block wall.
Shovel 6 inches of pea gravel into the trench; use a power or hand tamper to compact the gravel. Pour a layer of masonry sand from a wheelbarrow on top of the pea gravel in the trench. Pull a screed board over the sand to smooth and level it out. Put a level on top of the sand to help you determine if you need to add sand in some places.
Lay cinder blocks on top of the sand in the trench. Set the level on top of the first row of cinder blocks to ensure it is level along the row. If necessary, pack some sand under the low spots and use a mallet to tamp down the cinder blocks that are set too high. With your hands and a shovel, pack additional earth, from the trench you dug, around the base of the cinder blocks to keep them stable.
Spray water from a hose on the cinder blocks. Use a trowel to apply a layer of mixed mortar on top of the cinder blocks. Stack the next layer of cinder blocks on the first row, alternating the joints so the second row joints sit in the middle of each block in the first row. Cut the blocks in half for the first and last block on the second row. Use a chisel and mallet to do this.
Place a level on the second row to make sure it is level. If necessary, apply additional mortar under a block to raise it, or tamp it down with a mallet to lower it. Insert reinforcement anchor bolts between the cinder blocks to hold them together. Continue layering rows of cinder blocks and mortar, making sure to anchor the blocks. Continue building each row of cinder blocks in this fashion until you reach the height you need.
Pour crushed gravel behind the cinder block wall to allow for drainage. Use the wheelbarrow and shovel to pour the gravel. Mix the concrete mix with pea gravel and shovel it into the cinder block holes, completely filling them. Smooth any excess concrete with a trowel.