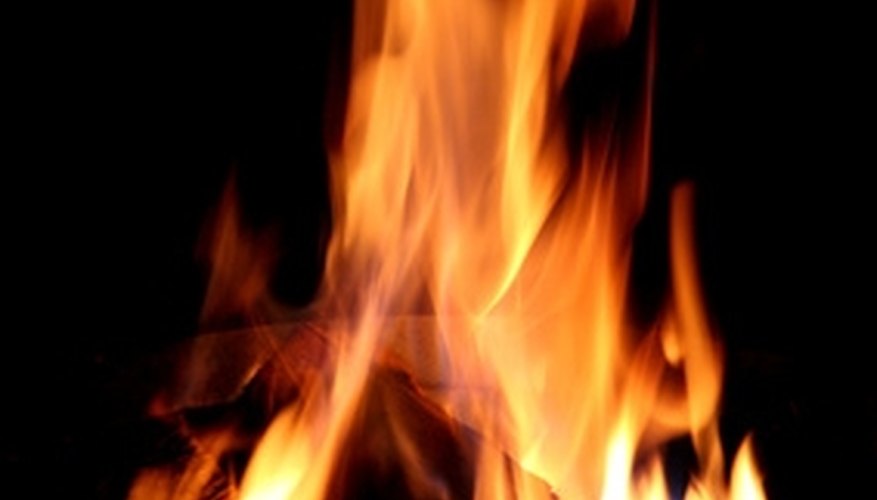 Select a fairly level area where you can install a fire ring. Pick up and remove any limbs, sticks, rocks or other debris that might be flammable or may interfere with the installation.
Remove the top layer of soil or ground cover with a shovel. Often, the top layer of soil, especially near or around forest areas, may contain organic matter that can be flammable. The area should also be leveled so the ring will sit flush against the ground.
Set the fire ring in place and determine if any additional soil should be removed. If so, set the fire ring aside, remove the soil and place the fire ring back into position to check again. Once enough soil has been removed, set the ring aside.
Prepare the ground for installing pavers as a base for the fire ring and fire if desired. Use a shovel to spread fine gravel or sand across the area where the fire ring will be positioned. Even out the sand or gravel until it is flat.
Place flat pavers on the sand or gravel. Hold the paver on both sides and use a side-to-side twisting motion to work them slightly into the gravel or sand. This will help to seat, or anchor, the pavers in the sand or gravel and will also allow you to level them as you go. Continue placing additional pavers on the sand until you have a surface large enough to support the fire ring.
Set the fire ring in place, making sure that it is level. If the ring rocks slightly or is uneven, set it to the side and adjust the soil or pavers until the base is even.